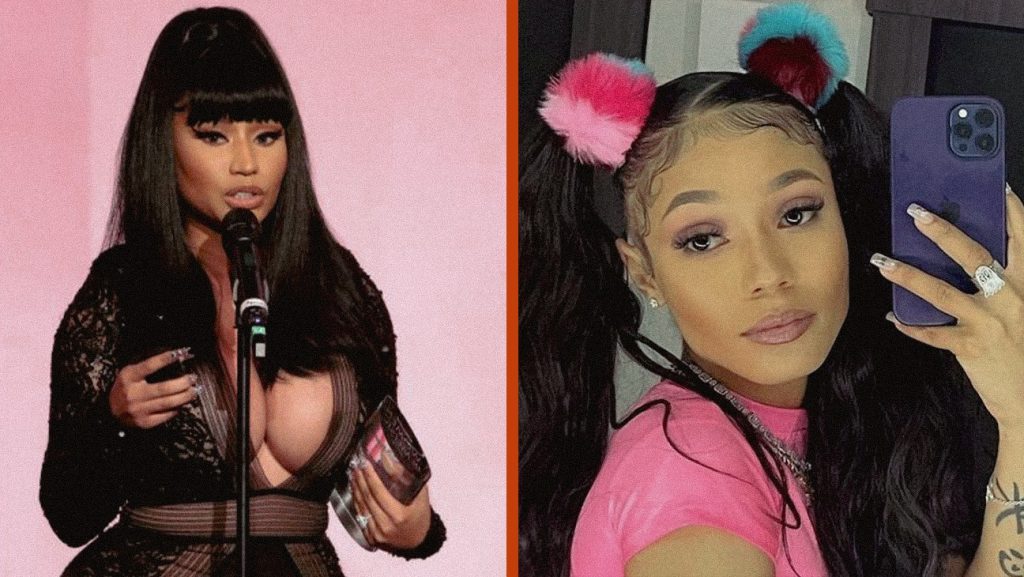 The Queen of Rap has denied all collaboration rumors.
Since 24-year-old Coi Leray's debut studio album is arriving soon, her father Benzino's claimed that she has an upcoming collaboration with Nicki Minaj. He took to Clubhouse room to announce the exciting news. "She got the song with Nicki Minaj that's gonna be coming out that's gonna be crazy," revealed Benzino on the Clubhouse room.
After the news vent viral, Nicki took to Instagram Stories to deny the collaboration. "I don't have a collab coming with anyone, Onika Mode, Love You," the Anaconda rapper wrote. After that Benzino tweeted, saying, "Gm world, I have to [do] better and I will." In a second post, he added, "I just wanna apologize to Coi, Nicki everyone involved, I meant no harm nor did I mean to offend or disrespect anyone. I know better, it's a business of trust and I broke that. I feel horrible and sad. I am 100 percent in the wrong and it will never happen again. Smh."
We couldn't help but wonder, how would Nicki and Coi Leray collaboration sound!? 
I just wanna apologize to Coi, Nicki everyone involved, I meant no harm nor did I mean to offend or disrespect anyone. I know better, it's a business of trust and I broke that. I feel horrible and sad. I am 100 percent in the wrong and it will never happen again. Smh 😞

— Benzino (@IAMBENZINO) February 21, 2022