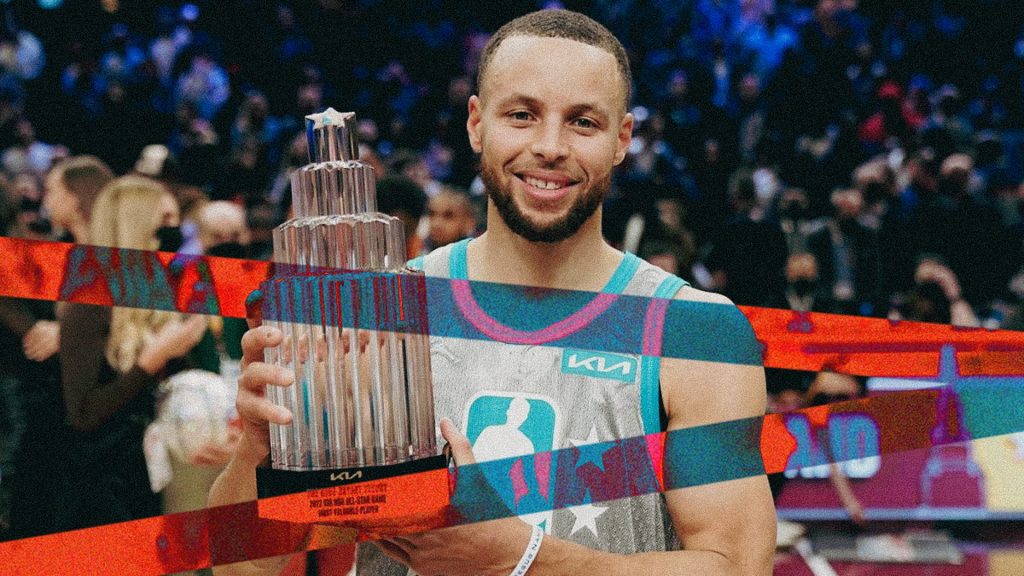 Stephen Curry became the fifth Warrior to win NBA All-Star MVP.
On Sunday night in Cleveland, Ohio, Curry put on a record-setting shooting display. The point guard took the NBA All-Star Game Kobe Bryant Most Valuable Player Award with 50 point performance. And guess what, Curry became the All-Star Game's all-time leader and set an All-Star Game record for most three-pointers made in a quarter.
Team LeBron won the 2022 NBA All-Star Game over Team Durant. The final score's 163-160. The three-time NBA champion took to Twitter to share several photos, which can be seen below.
The Warriors are resuming their season on Thursday night in Oregon against the Portland Trail Blazers.
Shooters shoot!! S/o to Cleveland for the boos…and then the love. Amazing weekend and @KingJames with the Game winner. Something in that Akron water 😉 An incredibly special trophy in the birth state… Humbled and Honored 🙏🏽 pic.twitter.com/m3CFIiH7Oq

— Stephen Curry (@StephenCurry30) February 21, 2022