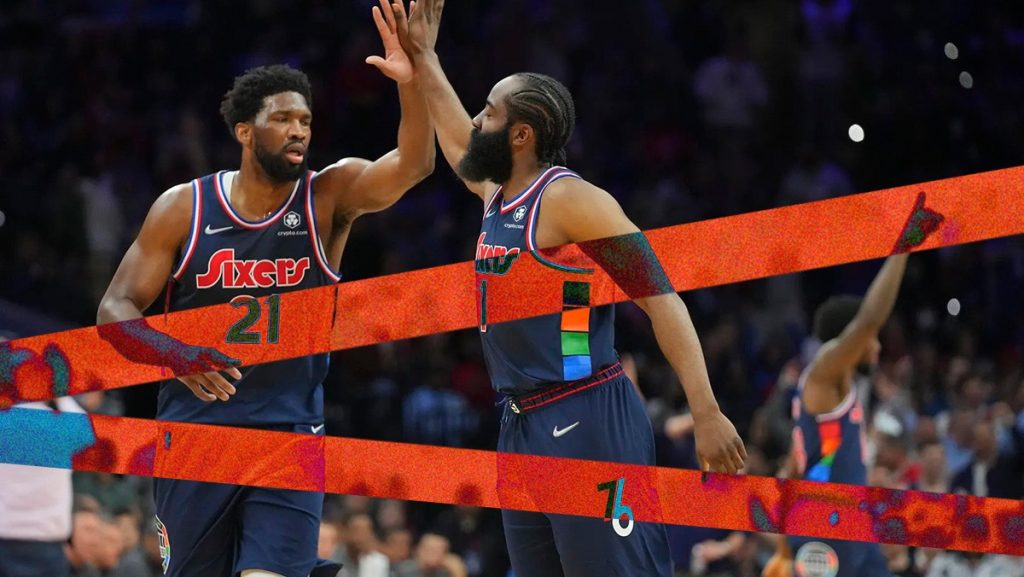 James Harden has been putting on one hell of a show for Philly. The NBA star has tied Reggie Miller's record for the third spot in the top 3 of all-time three-pointers.
During Yesterday's game vs. Chicago Bulls, James Harden was back in the lineup after resting the game before due to minor hamstring problems. However, the star looked fresher than ever and put on an amazing performance with 16 points, 14 assists, and 8 rebounds.
On the other hand, Joel Embiid had a great game as well with 43 points, 14 rebounds, 2 steals, 2 assists and 3 blocks. Philly ended up winning the game comfortably with a score of 121-106.
Watch the highlights of the game as Harden ties Reggie Miller's record: