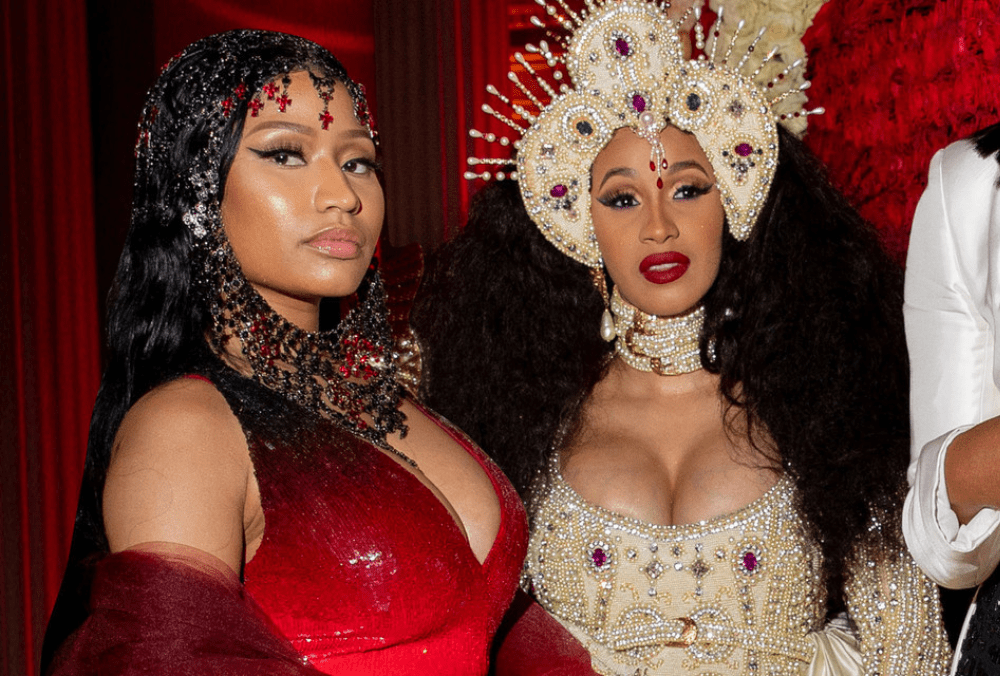 The New York City club DJ Will mistakenly shouted out Nicki Minaj's name instead of Cardi B's. On Wednesday night, the "WAP" rapper and her husband, Offset, were partying at Wonderland club. The DJ played a song by Nicki Minaj, "Do We Have a Problem," and yelled, "Shout out to Nicki Minaj in the muthafu*ka building, let's go! Nicki, let's fuck it up, let's go!" Offset got clearly pissed off by DJ Will's mistake. Watch Cardi B and Offset's reaction below.
Cardi later grabbed the microphone and yelled, "What's good? How the fu*k y'all doing tonight? Are we gonna turn the fu*k up?" and she added, "Who is in the building tonight? 'Cause, we want all the fu*king smoke, ya heard! Are we getting dangerous tonight? DJ, are we getting fu*king dangerous tonight?"
DJ Will later apologized to Cardi and Offset. Watch the video below.