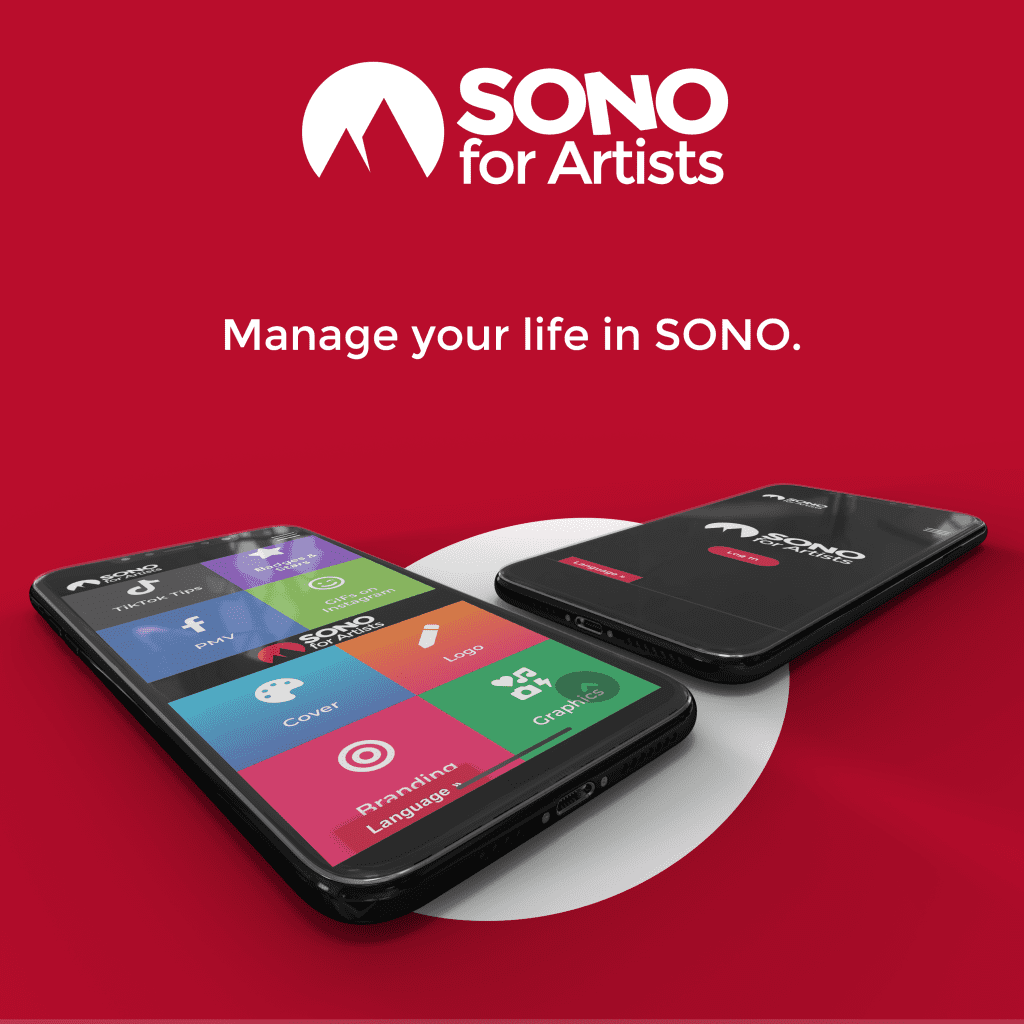 SONO is a record label and a collective of people aiming to empower artists and record labels by working as a collaborative family. "Sono" in Italian means 'I am', in Latin means 'sound'. We had a chat with SONO Music's founder Stefano Poillucci about the challenges faced when launching the label, future plans and much more!
How did it all start, what sparked your desire to launch a label?
It all started from our little local pub in Rome's suburbs where I used to organize live shows, and I gave a name to the "music branch" of the pub, SONO Concerti, which started just as a sort of local booking agency. When the pandemic kicked in (as well as the global lockdown) I started realizing I couldn't do much but merging all my passions from music, to marketing, to technology into an unconventional record label, so from my home basement SONO Music was born.
Why is SONO Music much more than just a label?
SONO Music it's not just a record label, it's an ever-growing community of artists, music industry professionals and creators. It encopasses different disciplines and services as well as setting the workflow just as a group of friends working on projects they personally love, hence in an intimate familiar mood.
How have you been impacted by the pandemic?
Well, pandemic has been the sort of "reason" why SONO was born. I had a lot of time to focus on the project and to craft the first version of SONO for Artists platform (actually born to facilitate data/info/file exchange with artists overseas). I didn't have to make up excuses to avoid friends' invitation to go out, we were in a global lockdown! 🙂
Are you back to normal now, or are some of the consequences still impacting your organization?
Luckily, being born under pandemic circumstances, gave us the opportunity to craft an environment/workflow which also works with physical distancing and by working remotely, so, apart from live events, it all went back to normal. We're recovering for what it concerns live concerts, as well as looking for a partnership with some global booking agency.
In terms of music, is there any genre that you focus on or is SONO Music a totally cross-genre label?
SONO is a totally cross-genre label, with quality control checks, talent scouting and A&R work behind the onboarding process. I'd personally get bored if I'd have picked a single music genre to deal with. Thus, we're thinking about starting a set of sub-labels to better group styles, imagery, and, obviously, music.
Tell us more about SONO For Artists, initially a platform for data exchange that became a hub used by artists for many purposes. How did you come up with this concept and how did it evolve along the years?
Disclaimer: I'm not a web developer. (smiles). The first artists we had to deal with were sending dozens of emails with huge attachments and spreaded information, so every time I had to deal with a (e.g.) single release, I'd have to scrape for information between emails as well as downloading hundreds of GBs of files. So I've started crafting a sort of standardized workflow to make artists manage and promote their assets in an easier way. Artist after artist, I've realized that most of them are not aware of how much an artist needs to work hard to stand out, or at least being a good quality project, even though he/she has a team behind him/her, so, day by day, I've enriched the platform by adding services, tools, guides and resources. Most of the resources on the web are mere scams, so I've manually checked all of them to make sure to provide quality opportunities to artists.
We're about to launch the first official Beta version (now functioning only as a web app) on Apple App Store and Google Play as well.
What are the services you offer when signing an artist?
I decided to structure the label services we offer to artists in a sort of tier-based system with the intention of creating a dynamic reality, where artists can be encouraged to get involved and implement skills.
The SONO System is designed to grow with the artists and supports them at three different stages of their music career.
SONO's services range from Publishing to A&R, music production, marketing & promotion, artist branding, radio & PR, global distribution & strategy, analytics, sync and licensing.
Are you planning to expand your company this year and offer new concepts and services to artists? If yes, please develop.
Throughout this year we'll be working on implementing the SONO for Artists platform, as well as partnering with different companies/realities to enlarge the possibilities offered to our artists. We're ready to onboard more artists and expanding our human resources as well as
We'll work on SONO for Creators, to give creators the opportunity to showcase their services/products/portfolios to our Artists in order to create interesting collaborations and synergies.
And it's not all… we'll keep you posted 😛
Thank You!