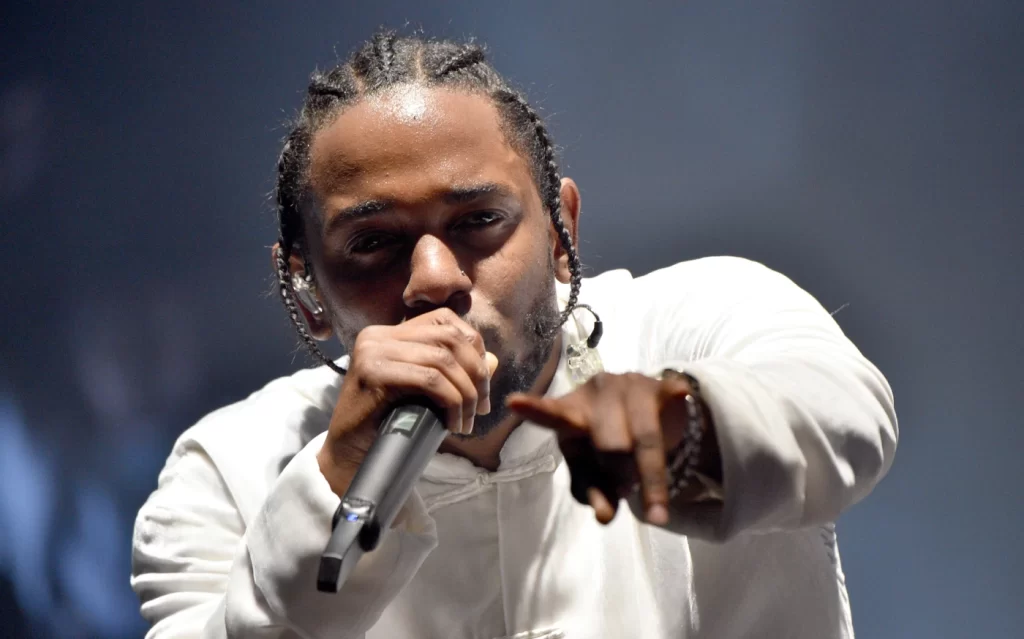 Kendrick Lamar has reportedly earned his fourth No. 1 album on the Billboard 200 chart with Mr. Morale & The Big Steppers. According to Billboard, Kendrick's fifth studio album sold around 295,000 total album-equivalent units in its first week, the most of any album this year.
It surpasses Future's I Never Liked You, which sold over 222,000 total album-equivalent units two weeks earlier. But who is truly surprised? For the past five years, fans have been waiting for a follow-up to 2017's Pulitzer Prize-winning album DAMN.
And judging by its reception, it was well worth the wait. The album has been heralded as some of Kendrick's most introspective work and praised by fans and critics alike. Boasting 18 tracks split into two nine-track segments — The Big Steppers and Mr. Morale — the Compton native's latest effort features contributions from Summer Walker, Kodak Black, Ghostface Killah, Baby Keem, and Blxt, among others.
The long-awaited album also smashed the Apple Music record for first-day streams. As the company explained in a tweet, "Shout out @kendricklamar. K-Dot's Mr. Morale & The Big Steppers had the most first-day streams for an album released so far in 2022."
The dense project clocks in at around 75 minutes and requires multiple listens to truly grasp its rich elements. It's an exercise in hard listening, from "United Front" to "N95" and "Silent Hill" to "We Cry Together," and it surely commands everyone's complete attention. Put on your headphones and listen to it above.