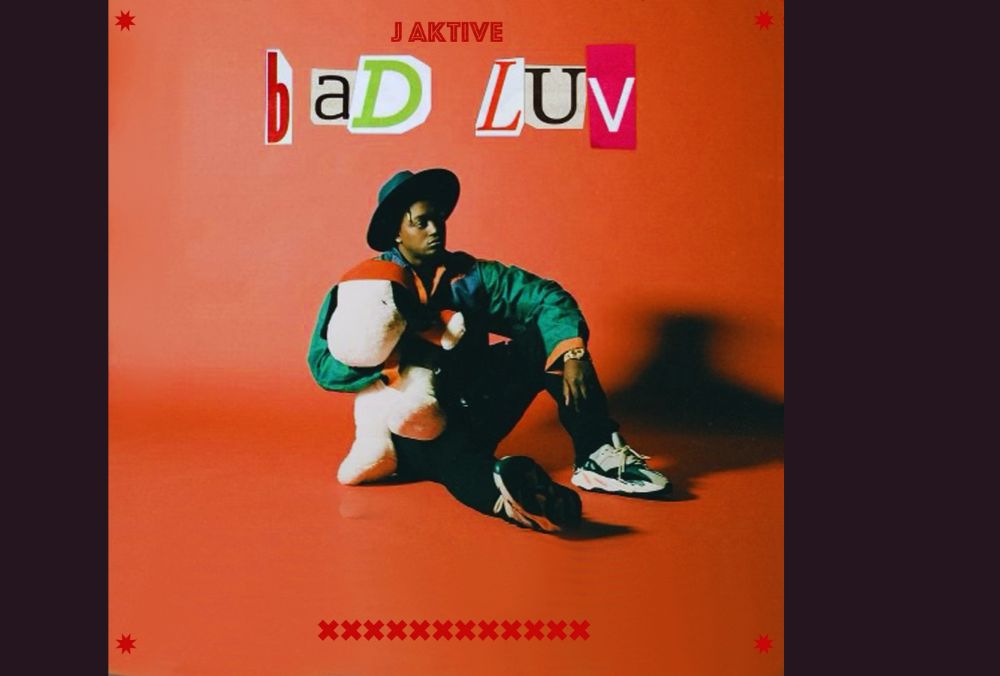 Los Angeles-based fast-rising urban creator J Aktive recently released his latest collection of eight tracks, the LP titled Bad Luv. Marking his debut album, Bad Luv showcases a unique story of masculine vulnerability surrounding toxic relationships in modern society. His art balances in-depth topics with an upbeat, feel-good approach and his commitment to being confessional, yet electric creates a demanding presence. We had the chance to chat with him about his new release, inspirations, upcoming plans and more!
Congratulations on the release of your new LP Bad Luv!
Tell us more about it, what inspired you to record this album?
I was off and on with my ex-girlfriend of 6 years and needed an outlet to express my emotions. I felt like there wasn't any music that expressed what I was going through from my perspective.
What initially sparked your desire to become an artist?
I remember being backstage at my brother's concerts and thinking "I want to be just like them" My brothers were full time rappers when I was growing up. I also admired watching artists like Michael Jackson, Tupac and Bob Marley perform on TV as a child.
What is your most memorable or important moment as an artist to date?
There's many to choose from but some of my favorite moments would probably be, Janet Jackson posting a video of @Yoolwxnder dancing to my song "Pist Off." Another one would be when I performed in front of hundreds of people at The Globe Theater in Downtown LA premiering my first music video on the big screens behind me. And the last one would be, when I started getting cameos on VH1's Love & Hip-Hop Hollywood.
You enjoy mixing up several vibes and styles in your music, how would you define your own sub-genre?
I'm kinda like a soulful hip-hop, rap, singer, like if Tupac, Michael Jackson, and Bob Marley could have a baby, it would come out as J AKTIVE. I'm like a neo-soul, pop, rap artist.
What is your favorite song of the moment?
It's a battle between "The One" and "Fall back." "The One" makes me feel excited, it gives me energy and "Fall Back" gives me 90's nostalgic vibes.
What artists have influenced you the most?
Different artists influence me for different reasons. I like how Childish Gambino is able to put out any style of music and still be accepted by the hip-hop community. But I would also say that no one has influenced me more than older brothers.
What's next for J Aktive?
The release of my newest music video "The One" and to continue to solidify my brand as a full time artist in the music industry.
Thank You!