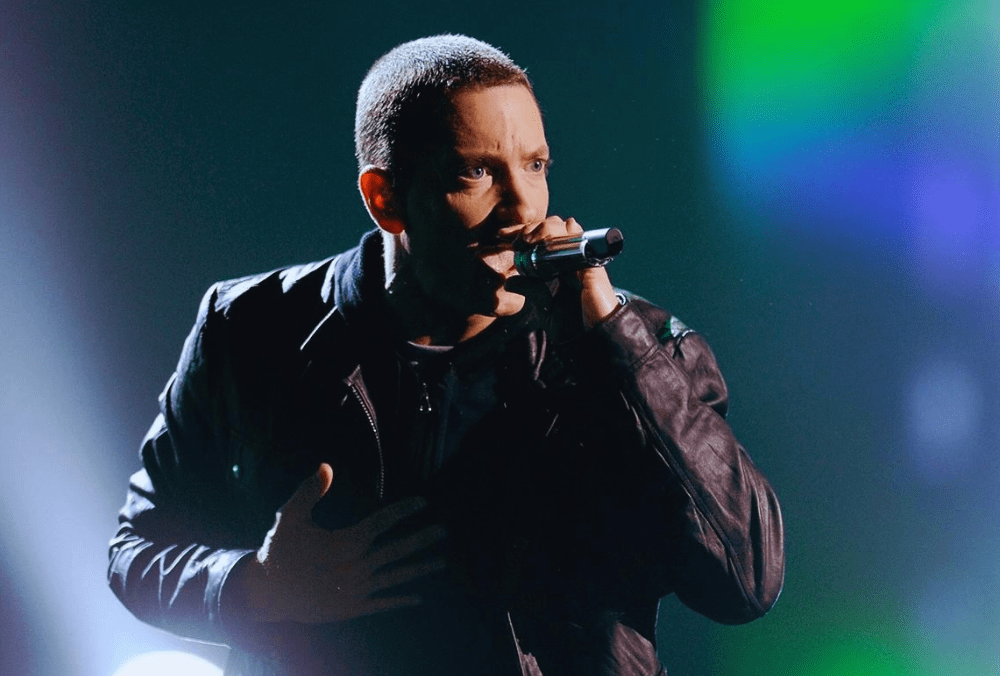 Eminem has made public the tracklist for his second greatest hits album, Curtain Call 2, which will be released on Friday.
Following 2005's Curtain Call: The Hits, the 34-song anthology features music from 2009's Relapse forward, including side projects, guest appearances, and movie soundtrack songs.
#CC2 OFFICIAL TRACKLIST #Relapse #Recovery #MMLP2 #Revival #Kamikaze #MTBMB #MTBMBSIDEB #Southpaw #ShadyXV #HellTheSequel pic.twitter.com/KePOVLVFoh

— Marshall Mathers (@Eminem) August 2, 2022
See the tracklist below.
DISC 1
1. "Godzilla" feat. Juice WRLD
2. "Lucky You" feat. Joyner Lucas
3. "Lighters" – Bad Meets Evil feat. Bruno Mars
4. "Gnat"
5. "Cinderella Man"
6. "Walk on Water" feat. Beyoncé
7. "Rap God"
8. "Love the Way You Lie" feat. Rihanna
9. "Won't Back Down" feat. Pink
10. "Higher"
11. "Berzerk"
12. "Not Afraid"
13. "From the D 2 the LBC" feat. Snoop Dogg
14."Nowhere Fast" feat. Kehlani
15. "Fall"
16. "Phenomenal"
17."Fast Lane
18. "You're Never Over"
DISC 2
1. "3 AM"
2. "Space Bound"
3. "Beautiful"
4. "The Monster" feat. Rihanna
5. "Venom"
6. "Crack a Bottle" feat. Dr. Dre and 50 Cent
7. "Is This Love ('09)" feat. 50 Cent
8. "River" feat. Ed Sheeran
9. "Survival"
10. "Best Friend" – Yelawolf feat. Eminem
11. "Darkness"
12. "Kings Never Die" feat. Gwen Stefani
13. "No Love" feat. Lil Wayne
14. "Headlights" feat. Nate Ruess
15. "The King and I" feat. CeeLo Green
16. "Farewell"