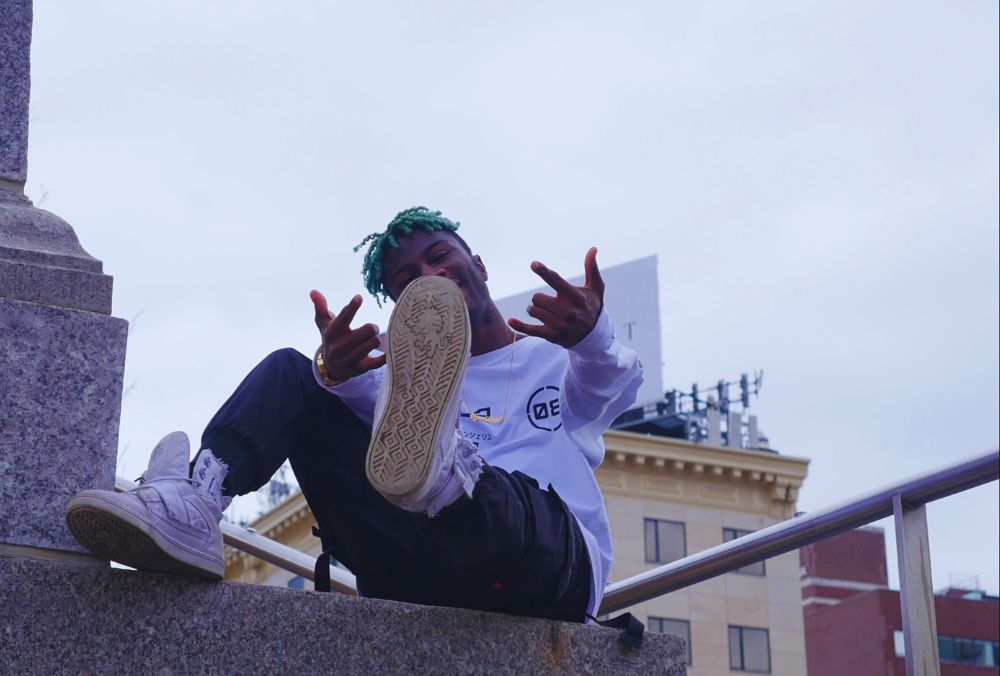 Hello, we'd appreciate it if you could take the time to answer a few questions.
Previously, you've talked about taking a lot of steps to rise to the top. Would you like to tell us a little more about those steps and what kind of effort you had to put into your work to be where you are today?
Yes, the grind to success doesn't stop. The steps and efforts I had to take to be where I am today was very consistent. Starting with album planning. How I wanted my album to look, and what I wanted them to represent. Next would be having my producer making a beat for me using certain instruments/sounds. Depending on the beat, I would then figure out what I would want to write about for the song. Then once that was done, we'd get onto recording the song. Mix it, master it, and make sure everything about it is perfect. And I would do that consistently for each of my songs, and once I got my team ready for release time, I would let my fans feel all the emotions that come out of my music where they can vibe to.
Please expand more on the title of the song "Label Me King." Why would you like to be labeled as King? What does the notion of being called a "King" mean to you?
Label Me King is a record I came up with because I'm always trying to strive for greater within myself. I would like to be labeled as king because with my personality type, I definitely see myself as a great leader for the younger generation that would come after me, and follow in my footsteps to do what they love, & never give up. What being a king means to me, is someone who is great. Someone who shines well in what they do all the time, putting in maximum effort all around.
We'd like to sneak peek at the albums you're currently working on. What kind of surprises do you have in store for your fans? Will you be exploring new genres or sticking to your previous sounds? Should we expect any interesting collabs?
The surprises I have in store for my fans? I don't wanna say too much. I'll let my music and visuals do the talking. As for genres, I will be sticking to my previous sounds. For interesting collabs, I'm hoping for a big artist to feature with, but with time.
If you could pick the track that perfectly depicts your life, which one would it be?
A track that perfectly depicts my life, I would have to say is my song "Darkness" off of my Green Files Album which my fans will be hearing really soon. It talks about always moving forward and never going back to past times that we're dark in my life.
What artists old or new have influenced your music? Who did you listen to the most while
growing up?
Artists that have influenced my music I would have to say are Dave East, Styles P, Jhene Aiko, & Tory Lanez. As for who I listened to the most while growing up, it was definitely Eminem, Breaking Benjamin, Yellowcard, Chris Brown, and more.
What's your driving force? What will urge you to get out of your comfort zone?
My driving force is my will to succeed. I wanna be among one of the greatest artists in the world. What will urge me to get out of my comfort zone I would have to say is getting new opportunities and really feeling things out in that moment.
What's the best thing that has happened to you in your career so far? And what are you most proud of?
The best thing that's happened to me in my career so far I would have to say is pushing myself to actually do things that I wasn't as comfortable doing. Like being more comfortable in front of the camera, working with many different types of people while adapting to their flows in music. What I'm most proud of so far is seeing how far I've come. From humble beginnings till now, I can definitely see a major difference in my growth.
Sure! Here are 4 more I'm working on!
"Blue Files, "Purple Files," "Yellow Files" and "Red Files"
Sycklone is on Instagram – Spotify – YouTube – SoundCloud