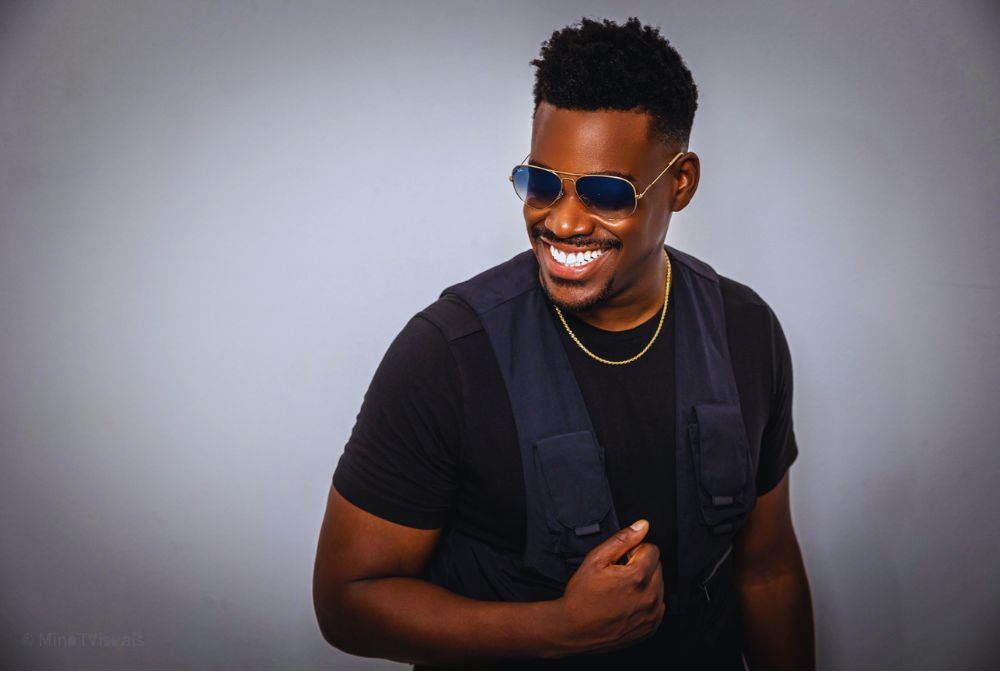 StevenCharles is a Canadian artist and singer-songwriter who we've been eyeing for a while! His debut single "Stay" and the following single "Love You Still" have amassed hundreds of thousands of streams and plays, indicating an ever-growing fan base. The artist is preparing to drop more singles in the near future, songs with messages of empowerment and heartfelt advice. We've had the opportunity to chat with StevenCharles about music and his art in particular. Enjoy the read!
Let's talk about the "Love You Still" music video! What was your contribution to the creative process? Do you usually leave the details for the creative team to decide or do you share your vision and they work on applying it?
It's always a collaborative process. I have a video editor who I work closely with on my visuals because I trust her eye and intuition. She was the one who put this one together and I felt it perfectly captured the essence of the kind of relationship Kevin and I are trying to talk about in the song. I feel like she really understood it when she heard it, and her mind went wild with awesome ideas so I was able to trust her judgment from the start.
"Stay" and "Love You Still" are songs about love and relationships. What other subjects would you like to address in your songs? What do you want people to take away from hearing your music?
I can't wait to share my inspirational music. It's the most important topic to me because I believe music has the ability to support people emotionally and sometimes we just need that song that's gonna get us through the day! When people hear my music I want them to feel moved and encouraged to continue pursuing their dreams. I want my songs to be the first thing you put on in the morning and the last ones you put on before bed.
If the whispers are true, then you have an upcoming single titled "My Destination" dropping soon! Can you tell us more about the track? What do you expect to achieve with it?
'My Destination' will hopefully be a global hit that resonates with everyone. It's the first of many inspirational themed songs, and I hope people can just vibe with the good energy that pulses from the track. The beat is fire and the lyrics are refreshing, it's something so unique and it's definitely the start of a new sound for me.
What's it like working with your brother? I've heard a lot of people saying that they don't like working with family members. What's your dynamic with him? How do you separate the professional from the personal?
I love my life right now because I get to collaborate with my favorite person in the world. My brother has taught me so much and supported me immensely throughout the years. I honestly don't even know who I'd be if he didn't introduce me to songwriting and entertainment at such a young age. Working together has confirmed for me the importance and validity of my talents and I'm always so proud to show him how proficient I've become over the years. Of course any collaborative process comes with a bit of friction, it's not like we agree on everything right away, but I'd rather work through and discuss things with him than anyone else. We try to pick specific times to talk music & business to make sure we're not arguing over something in front of the rest of the family but we don't always succeed at that! Hahaha"
One of your biggest influences has been listening to gospel and jazz. What other genres of music have you been listening to lately? Do you believe that experimenting with different genres is risky? Should an artist focus on one specific style? Do you think that we could see you perform with a completely different genre in the future?
I did a concert last month that was really versatile. I sang some Jazz, some R&B, some Pop and even a slow Rock number. I think an artist should focus on being authentically them and whether that includes a multitude of genres so be it. I grew up listening to a lot of Pop music so when I create melodies they might initially sound basic but my Jazz training helps me incorporate bluesy notes and different melodic ideas that I think add an important nuance to the feelings my music tries to convey. I think experimentation is necessary because we've all heard it all before so trying to find new ways to reinvent music is important in today's day and age.
When and how did you decide to move from your hometown to "The Big Apple"? There's a saying that goes like this: "If you survive NY, you survive life." Do you think that's true? Tell us more about your journey and how you manage your time between Atlanta and NY?
New York City is a whole BEAST! I've been living here for over a decade, and no day has ever been the same. I agree that if you can make it here you can make it anywhere because the fast paced hustle and bustle is not for everyone. I have a love/hate relationship with the city and when I feel like I need a break, that's when I go see my bro in ATL, or my family and friends in Florida or MTL. Moderation is key when it comes to surviving the city… too much of one thing is never good.
You've previously mentioned something about bouncing back from the darkest hours! What moment in time has defined your life? We all have our difficult days, what has helped you bounce back from your darkest hours?
When I felt like my acting career had reached its peak, I was a little lost. I wasn't sure what my next step should be so I collaborated with some friends on some music to start rediscovering my voice. I soon realized I was compromising my own artistic visions too much. Making the choice to go solo helped me gain more confidence and self-respect, and reconnecting with my family and friends revived me from a low place I didn't even notice I was stuck in.
You've performed in Montreal, New York, Atlanta, and Miami. Where else would you like to perform? What countries would you like to travel to?
I've been to so many places already! I'd be lucky and blessed to continue globetrotting and adding to my global footprint. I've gotta see Dubai and would love to head down to South America and visit the many countries I find to have some of the most beautiful people in the world.