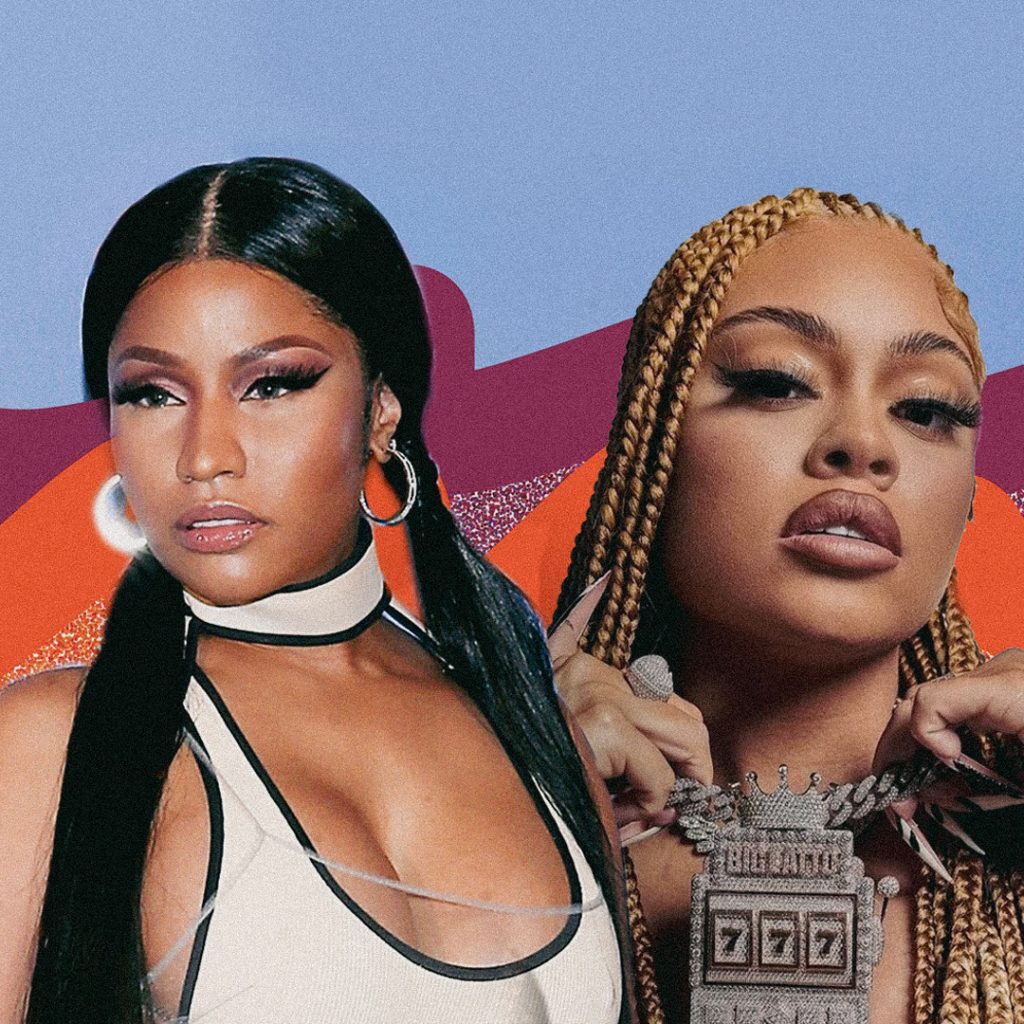 Another day, another Twitter beef between artists. This time, the drama is between Nicki Minaj and Latto.
The drama started with Nicki Minaj speaking up against the Recording Academy's decision to put "Super Freaky Girl" in the 2023 Grammy's pop categories instead of rap categories. Minaj took to Instagram Live to express her anger.
""Freaky Girl" where I only rapped on the song, was removed from the rap categories at the Grammys. They stay moving the goalpost for me, because in order to uplift the people they want to shine…they have to elevate someone that they profit off." Nicki compared "Super Freaky Girl" to Drake's "Hotline Bling" and asked, "What is (Latto's) "Big Energy?" If "Super Freaky Girl" is a pop song, what genre is "Big Energy?""
Latto later tweeted, "Damn I can't win for losing… all these awards/noms I can't even celebrate." Nicki responded with a shot at Latto, tweeting, "This Karen has probably mentioned my name in over 100 interviews. Says she waited in line for Pink Friday w/her Barbie chain on, bangs, pink hair..but today, scratch off decides to be silent; rather than speak up for the Black woman she called her biggest inspiration."
Nicki and Latto continued to trade shots live on the timeline, which included Nicki sharing private messages she received from the rapper a year ago asking to collaborate. Latto retorted by sharing clips of how she always admired Nicki and would say she was one of her biggest inspirations, despite Nicki trying to make it seem otherwise. While calling her "super freaky grandma," Latto also fires back at Minaj by bringing up how her husband, Kenneth Petty, is a registered sex offender.