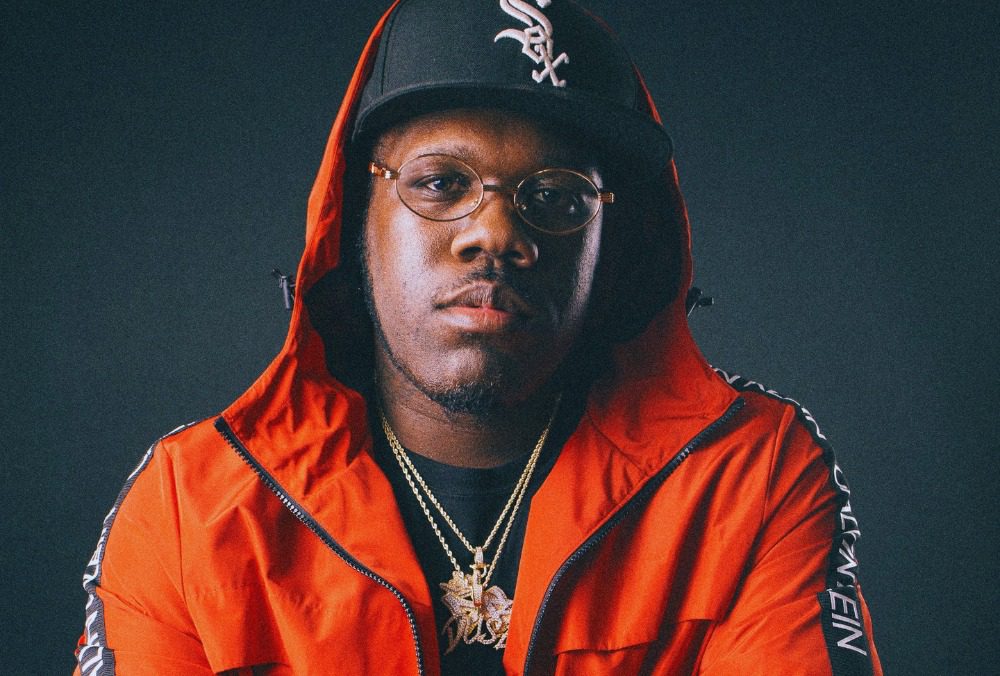 Hip Hop producer and DJ Duse Beatz talks about his new Traffic Rap album Westside Connected Vol. 1. The talented beat maker explains how he decided on the final tracklist and what inspired the production process. Beatz also takes us back to his early years and how he evolved into the artist he is today thanks to the late Drakeo the Ruler.
Tell us about Westside Connected Vol. 1 and its creation. How did it all come together?
It's the perfect sub genre traffic Rap album, I created with the artists who I know and have relationships with and I'm not gonna lie, it took a while to get the tracks together but I chose the best 9 tracks I felt complimented the album title because it's all west coast artists.
Where do your inspirations come from, what eras of music and which artists?
I get my inspiration from the golden age of hip hop the 90s, and also the 2000s, if you listen to the bay area beats back in the 90s you will hear the influence in my beats with the heavy basslines and the 808s that hit hard from producers like Ea Ski, Sam Bostic, Ant Banks, and if you listen to the mid to late 2000s with a producer like Traxamillion (RIP) Iamsu, and Mouse on the Track and you can hear the influence from him too, also Dj Mustard "Know as Mustard now" had a big influence on my production now.
Describe the process of production. Where do you start and how does it usually go?
How I start my beat is alway with the melody, I love the piano sound and E.Piano sounds, I feel like it gives your production soul, then I compliment the pianos with either bells or leads and then I finish it with the drums and 808s and hi-hats which basically glues the beat together.
You're quite the versatile artist, so are there any specific styles you're planning to experiment with in the future?
As a producer I want to be more versatile so I plan on experimenting with different sounds and genres of music. Reggaeton is huge and I want to produce some of those types of beats.
Tell us a bit about your childhood and adolescence years and how you began rapping, producing, and writing music.
I began rapping my sophomore year in high school which was 2004, I couldn't afford beats at that time because if you know music and the eras the beat game wasn't so saturated so producers were getting a lot of money for there beats so I bought a keyboard and drum machine and started making my own beats, then around 2014 I wanted to just focus on being behind the scene and just producing and my first artist who actually put me on was Drakeo the Ruler (RIP) he always looked out for me and used my beats on every album except one! That was my boy!
Who is your number one fan/supporter?
My parents have been my number one supporters since I've started doing music.
What is the most exciting collab you've had so far?
There are 2! One of course is Drakeo, the way he rapped on my beats was impeccable! He had his own style, and if you notice everyone has been influenced by Drakeo, you can hear it in everyone's music now! My Second is E-40. That was a big accomplishment for me, I grew up on E-40. I've had almost every album he has done, and for him being as big as he is, he's probably one of the most humble rappers I've ever met! I respect him for that.
What is your one piece of advice to someone who is just starting out as a singer-songwriter?
Advice I can give for an upcoming producer is work on your craft, make sure your beats are good and start networking with artists! Sometimes you don't have to get a big placement with a big artist, find someone who is on the come up and build because all it takes is one record that could possibly change your life. Drakeo and I started off basically together, he was still coming up in 2014/2015 when I reached out to him and we started working and never looked back.
Listen to 'Westside Connected Vol. 1' on Spotify: