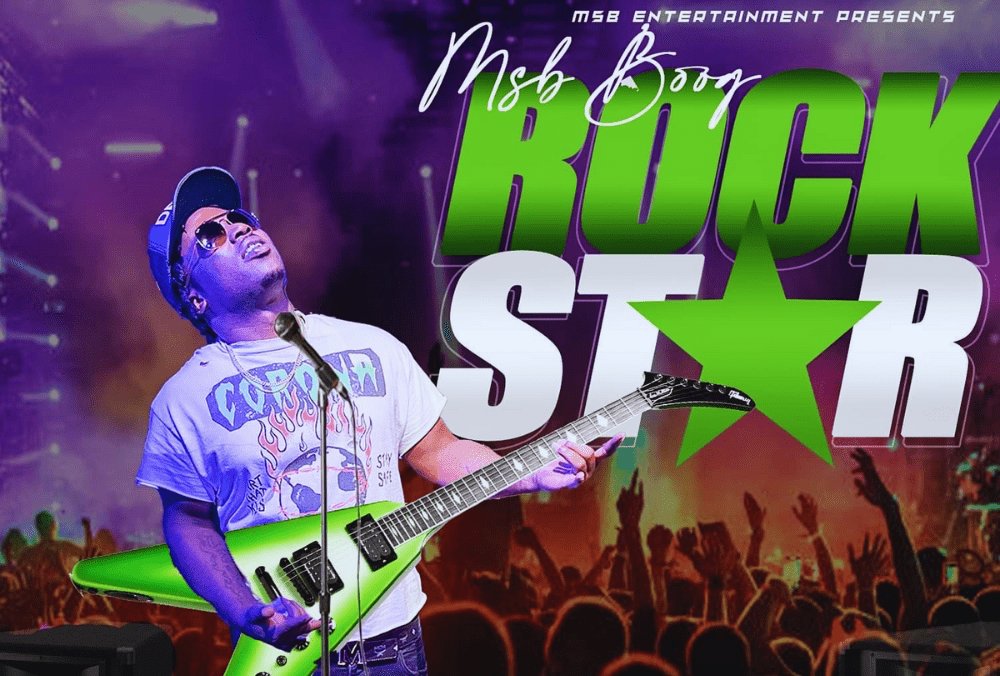 We've had an exciting one-to-one chat with Pensacola-based rapper and songwriter MSB Boog (Money Stackin Bozz), who recently released a new banger called "Rockstar." The fast-rising star comes clean about his time spent in jail and how he decided to turn his life around to become an artist.
"Blockstar came from the block now rockstar," congrats on your musical journey and your new release "Rockstar." Would you like to share memories from your "block" days and what kind of effort and hard work it took to be where you are today?
I came from the streets It be ups and downs out there. It takes a lot of hard work and dedication, long nights and hunger.
"Rockstar" stands out with its genuine lyrics and authentic energy. What is the track's history? How long have you been working on it? What is the message behind it?
Rockstar came from my vision of merging from the streets to becoming legitimate. To be honest It took me no time to create Rockstar. It's authentic and true. The message I wanted to get through is no matter where you are in life just stay focused and get where you are trying to go in life.
Were you always a fan of rap music? What led you to become a rap artist?
I always loved rap music and what led me to becoming an artist is my big brother always freestyling, but he fell short by catching 10 years in prison.
You've had a busy 2022 with the release of the EP Life In The Trenchez and now "Rockstar," what kind of feedback did you receive? "Run It Up" made quite a buzz! Did you expect such a positive response from the audience?
My Ep was good with a lot of positive feedback. The "Run It Up" track was the main song that shines to light on me .I thought "Run It Up" was going to be a good one but I didn't expect it to be as good as it did.
You've had your high and lows, including doing jail time! How did you turn your life around? Is it a constant effort to stay on the right track? Do you have a strong support system? What about your friends and family? How do they help you be the best version of yourself?
Yea, I had a lot of ups and downs in the game. I just got to the point where I didn't want to be down no more so I got myself financially stable and chose to become an artist. I can't say if I have a support system or not cause I don't thrive on help cause I love to get everything from the mud But I do have people that believe in my movement. Far as family and friends. Shout to them.
Congratulations for landing a deal with EQ/RocNation. What should fans expect from you in the future? Will you be experimenting with new genres? Or evolving your current sound?
Thank you, consistency. I'm more of an all around artist. So Ima keep putting out a lot of different music.
What kind of music did you listen to while growing up? Which artists would you like to collaborate with?
I grew up listening to blues with my granny Rose English to hip hop/rap with family and friends to country music from being on work crews while being locked up. I'd like to collaborate with (YAK) Kodak black.
We really loved your music video for "Rockstar"! You've directly transmitted the raw street energy onto the screen. Who came up with the idea and do you usually pitch in or leave for the creative team to decide?
Rockstar was full of ideas from family friends and my cameramen.
Watch the music video for 'Rockstar" here:
Listen to "Rockstar" on Spotify: