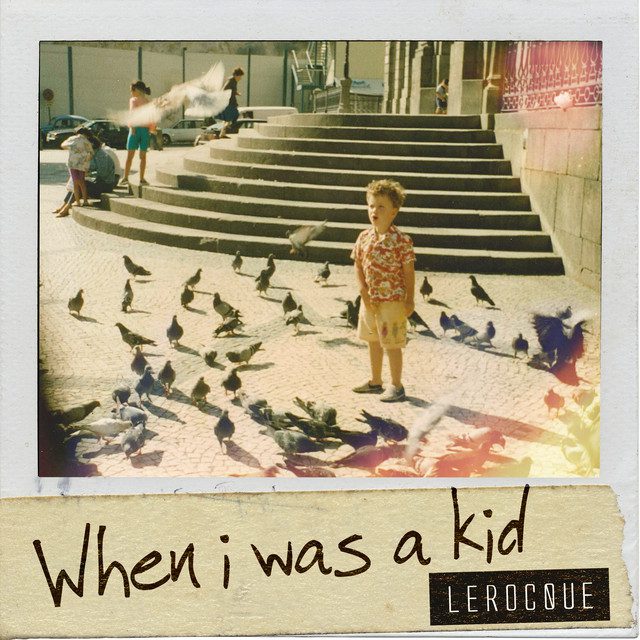 Let's all follow Lerocque as he recounts his early years of innocence and opportunity, how those years impacted him for the present, and all of his aspirations and driving forces. Lerocque's latest single is titled "When I Was A Kid."
"Life is what happens to you while you're busy making other plans," according to the expression. This remark is the ideal complement to the song's upbeat sounds, appealing vocals, and retro ambiance that will transport you to another era while also uplifting you. The song "When I Was a Kid" is a tribute to growing. How living a huge dream in a tiny community feels.
The single is accompanied by a music video that you can check out below! The visuals in the video beautifully depict this path of life in a vibrant montage of circumstances and colors, reminding us of our own experiences, games, and fantasies, evoking sly grins and enduring intrigue.
Lerocque, whose real name is Pedro Rodrigues, was born in Portugal and moved to Switzerland in the 1990s with his parents. He decided to create a band and established One Day Remains after an unsuccessful effort to establish a zoo with little animals. Pedro took some unwise methods to obtain the coal for the recording studio since his will was strong and his wallet was empty.
Even though he had a rewarding job as the band's lead singer, he always yearned for something all his own: something enticing with irresistible melodies.
The goal to continuously release music that everyone can connect to began at that point. Without being afraid to expose, they share these intimate and epic tales of their lives. Always Lerocque, sometimes nerdy, sometimes a touch off-kilter. Since then, he has amassed millions of streams and views across all your favorite platforms.
Follow Lerocque on Spotify | Facebook | Instagram | Twitter | Youtube | Website