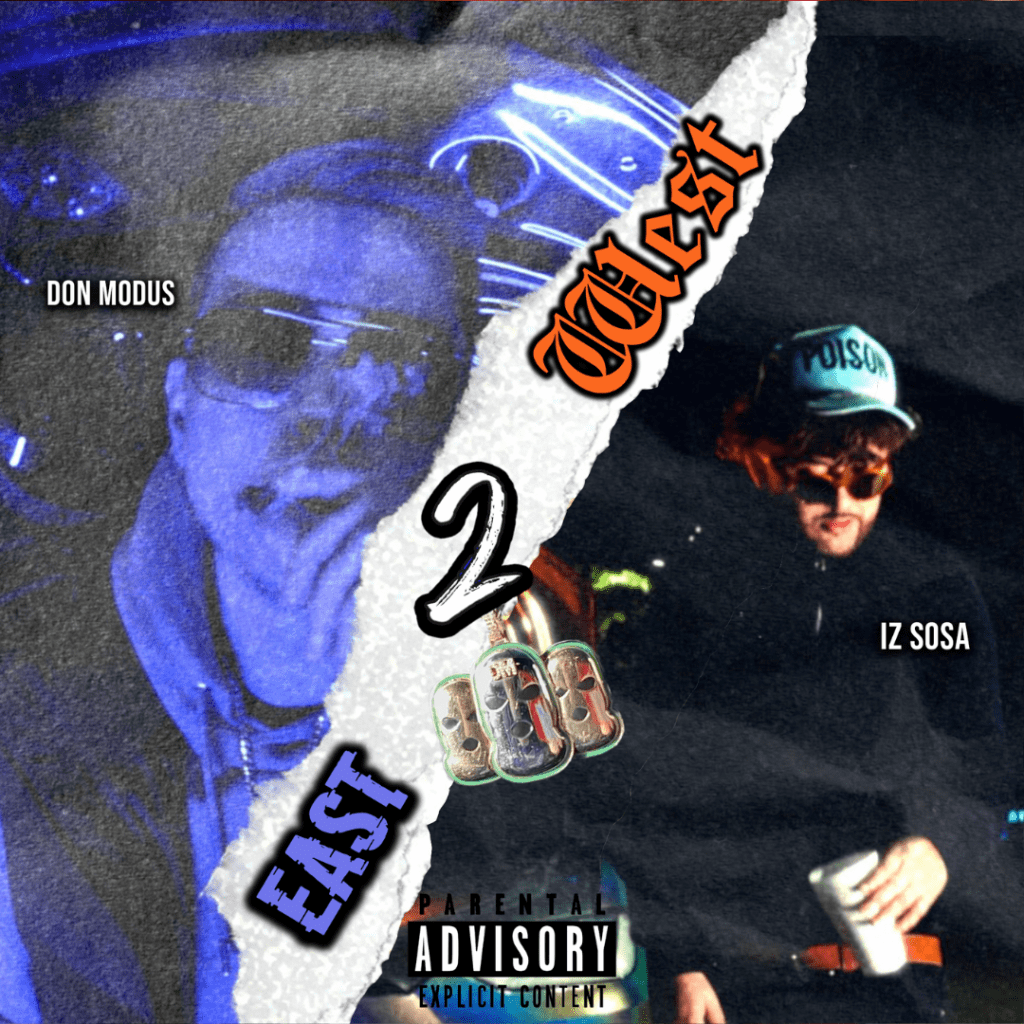 Brooklyn-native Hip Hop act, Don Modus, comes together with San Diego's promising artist, Iz Sosa, for the explosive collaborative single "East 2 West." The NY-based rapper together with his partner from California creates a track that's the ultimate mashup of East Coast and West Coast sounds. The new banger is accompanied by a music video shot by Marv and edited by M2.
Filmed in the Golden State, the "East 2 West" visuals feature the young rappers slaying some hard beats in a convertible. Don Modus traveled from NY to California for the shooting of the clip that captivates the viewers with its color-changing lighting, ranging from blue, red, to green. The multiple hues add an extra layer of depth to the video, which closes on a shot of California's warm sunshiny weather and blue waters.
Flaunting a fast flow full of bars, Modus raps: "Gotta move smart but my flow is kinda stupid/ I'm the type to talk sh*t… then I go and do it/ Livin out my dreams yea my life feel so lucid/ Brought me, to a three way, I feel so included." Speaking his truth, he says: "And you know the name, don modus with the modus gang/ Seen it on my chain, now you boutta see me go insane/ Always outside, but tonight I gotta tap in/ Life is like a movie I'm directing baby action."
"East 2 West" is the newest addition to his broad discography that includes bangers such as "Peter Pan," "Clap For Me," "BOUT IT," "Kobe," and "Modus Man." Don Modus also has a 13-track album, titled Instapound. Released in 2019, the record enlists songs like "Floss," "Movie," "Never Content," "Patty Cake," "Rockstar Denim," "Hold Up," and many others.
Following "East 2 West," Don Modus plans to drop another single called "Crocodile Tears." Alongside his music career, the artist owns the clothing line Collective, which is "more than a lifestyle brand. It is the attitude that outstanding individuals are capable of writing their own destiny."
Watch the official music video for "East 2 West" here:
Listen to "East 2 West" on Spotify: