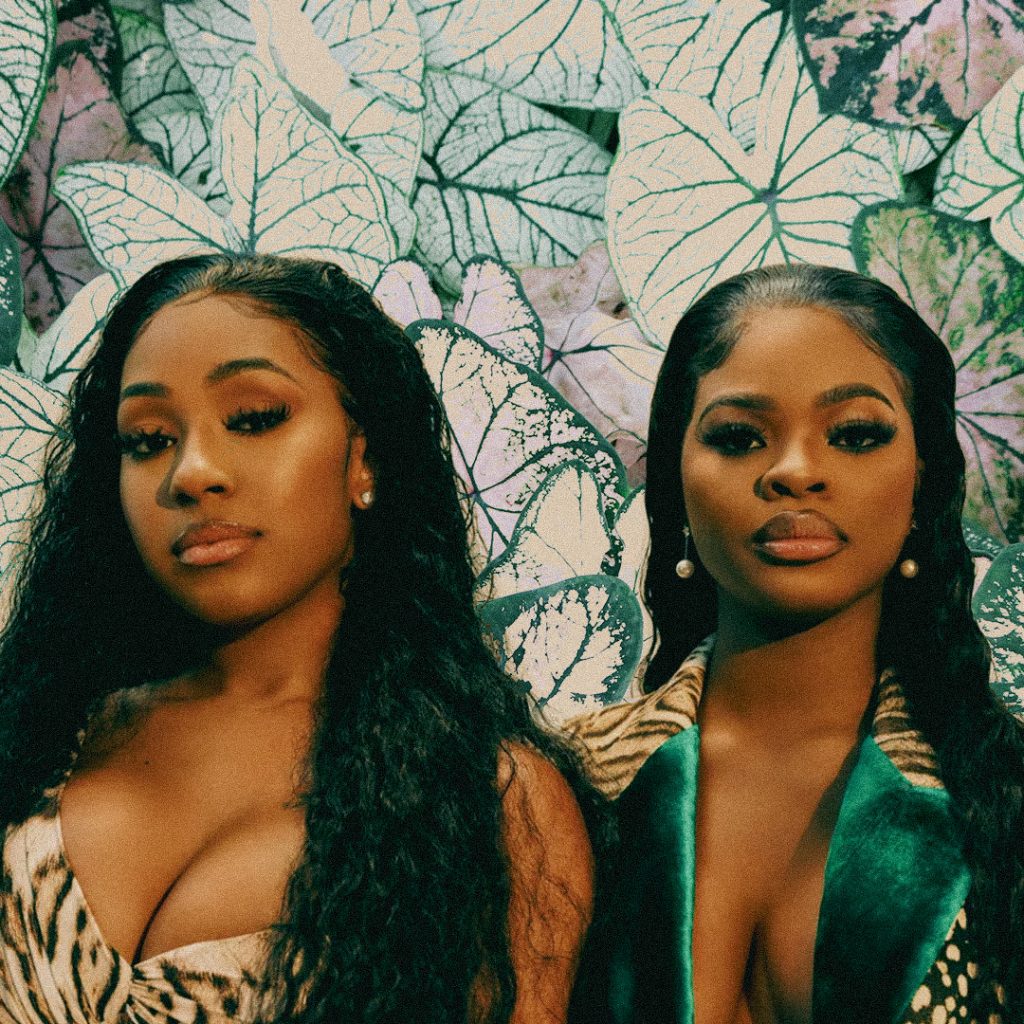 The City Girls, comprised of JT and Yung Miami, have had a meteoric rise to fame since their inception in 2017. In 2023, they have already graced the stage at Rolling Loud California, where they previewed their upcoming release, "Piñata," as well as the recent Dreamville Festival. The girls not only performed their fan-favorite hits but also joined Usher on stage during his headlining set to rap "Good Love."
The duo wore matching brown leather outfits, including sultry thigh-high boots and flashy silver chains. Caresha wore her long black hair in waves down to her buttocks, while JT sported soft, shoulder-length curls in a chocolate brown hue. After the concert, the pair sat down for an interview, during which Lil Uzi Vert's girlfriend appeared to be in her own world while the media personalities questioned them.
When asked about their favorite artists, the host's question was met with an awkward moment of silence. "Whoever wants to go first," the host later added as the tension continued to mount. "I think it's cool, I love to see everybody thriving!" Yung Miami said. "I feel like everybody deserves a chance, so to see everyone trying to feed their family and do what they love, it's an amazing thing." The City Girl also mentioned Lola Brooke and Ice Spice as two up-and-coming artists she has her eye on.
Caresha in the house y'all 🔥#dreamville #citygirls up 1mill pic.twitter.com/eOLMtsmOxz

— 653°F/345°C (@Mitosis69ish) April 2, 2023
During their time at Rolling Loud, the duo had a similar encounter with media personality Tamera Kissen, who was accused of behaving unprofessionally while speaking with her subjects at the California festival. The 28-year-old defended her unconventional on-camera behavior, tweeting, "I STILL GOT PAID."
From their humble beginnings, the City Girls have established themselves as a force to be reckoned with in the rap industry, collaborating with the likes of Cardi B and Megan Thee Stallion. With their unique sound and style, they have earned a loyal fanbase that eagerly anticipates their every move.