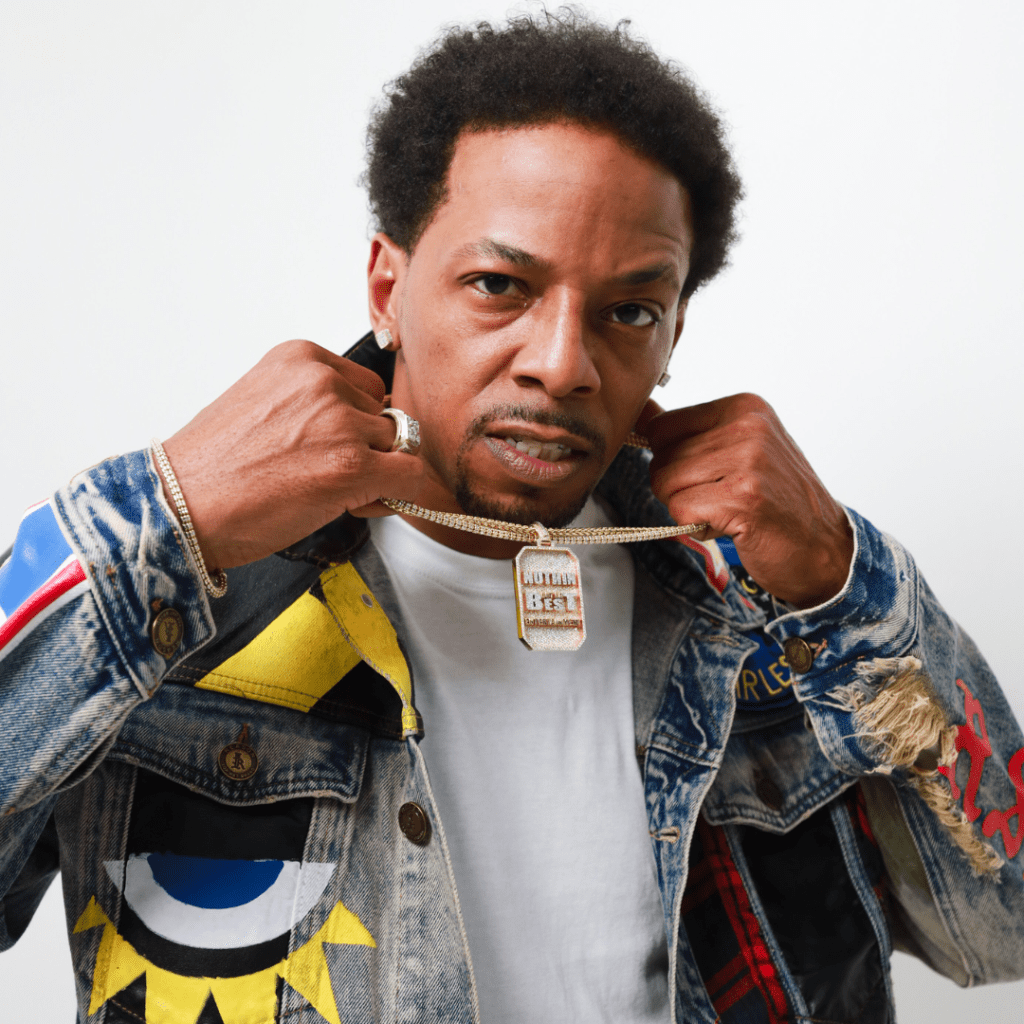 We had the privilege of interviewing Ya Boi L.I.V.E, one of the most promising artists in the NY hip-hop community, about his latest release "What Chu Working Wit." During our conversation, the rapper shared that the visuals in the music video were a product of brainstorming and idea sharing between himself and A-La Da Analist.
Ya Boi L.I.V.E further talked about his unique blend of music genres, which include hip-hop, R&B, and soul. This style, he explained, is a product of listening to various types of music growing up. As a CEO of Nuthin But Da Best Entertainment and the founder of DaVille Clothing, he also highlighted the importance of balancing the creative and business sides of the industry. In terms of advice for aspiring artists, he emphasized the need to anticipate obstacles, constantly learn, and maintain a strong focus on their goals.
Continue to read the full conversation.
How did you draw inspiration for the visuals in the "What Chu Working Wit" music video, which is filled with so much energy and seamless flow?
Just vibing to the record, me and my bro shooting ideas back and forth.
How did your collaboration with A-La Da Analist come about, and what was the process behind the formation of your joint project DemFoulPlayBoyz?
A-La is my real brother from another mother. We started this together first just being fans then eventually we tried our own hand and formed the group FoulPlay now known as DemFoulPlayBoyz.
Your music has a unique blend of different genres, such as hip-hop, R&B, and soul. What is it about this fusion of styles that attracts you, and how did you approach incorporating these distinct sounds into the production of "What Chu Working Wit"?
The blend as you call it I would say it comes from listening to different types of music growing up, and now a combination of all those genres and more. The vibe on "What Chu Working Wit" was just a natural spark. It wasn't too much planned. Whatever the beat tells me to say you know that's usually how it goes sometimes the other way around when I have an idea and then just need a beat to match it to but on this one, the vibe started with the beat.
As the CEO of Nuthin But Da Best Entertainment and the founder of DaVille Clothing, you have a lot of experience as a businessman, as well as an artist. How do you find a balance between your creative vision and the business aspect of the industry?
It's hard to do at times, but I want to win so badly I have to make it work. Most times the creative vision will help influence the business side which in turn helps me at times make better business decisions.
What advice would you give to other artists looking to establish themselves as both artists and entrepreneurs?
Understand it's not easy, expect it to be hard. It's gonna be tough, but you can't give up if you really want to win. Learn as much as you can about whatever it is you're trying to do and have a strong focus.
How does "What Chu Working Wit" fit into your broader artistic vision, given the extensive body of work you've shared so far? Among all your impressive repertoire, which one holds the most sentimental value to you, or which is your favorite?
It symbolizes fun which is something I always keep in perspective when making music to always have fun while you're doing it. The song with the most sentimental value would be "Mommy Dearest," which is dedicated to my mother, who passed away. My favorite, I don't know if that's a good question, but I'm gonna have to say "FP 4 life."
What is your perspective on the current hip-hop scene in New York, and how do you believe you are contributing to it through your music?
The New York hip-hop scene is poppin right now. The female rappers are coming out hard and they are holding it down. I'm just playing my part by keeping it authentic and consistently delivering quality music that people can relate to 10 years older than me and 10 years younger than me. I stay exposing that Long Island sound to the masses like only I can. I'm certified and lit…! Ldot out…
Watch the official music video for "What Chu Working Wit" below:
Listen to "What Chu Working Wit" here: