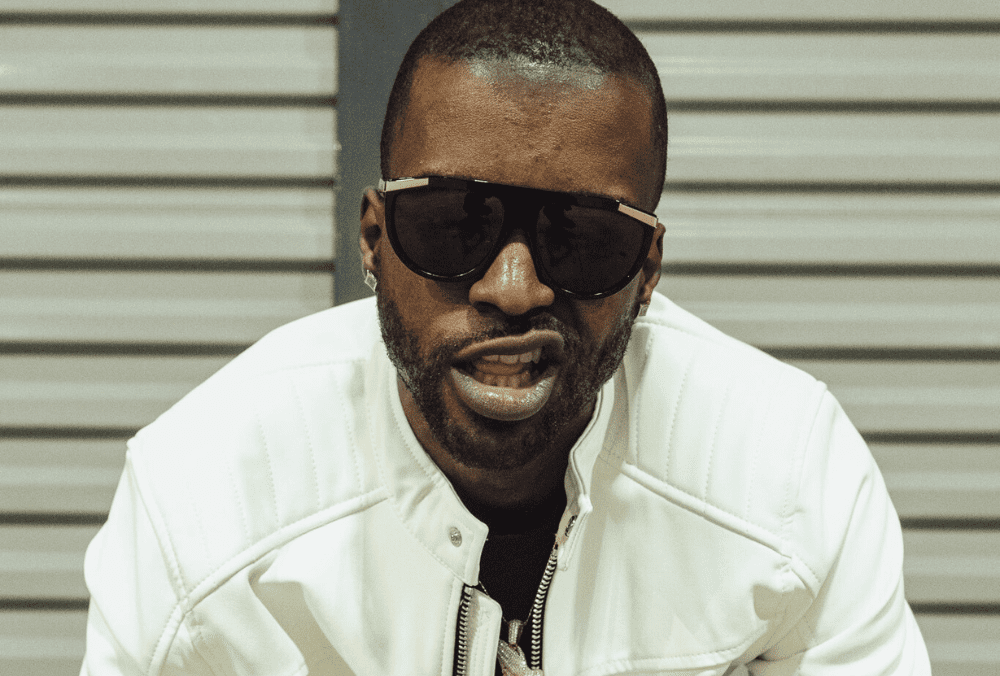 Allcapskiel, a talented musician known for his prowess in production, rapping, and singing, embraces a variety of influences in his creative approach, ensuring he doesn't become confined to a singular style. He values versatility and constantly pushes himself to bring something fresh to each new release, knowing that his music resonates regardless of the genre.
During our interview, he mentioned collaborating with Davincii on "Credit Crash," describing it as an amazing experience. Allcapskiel also expressed his interest in working with talented artists like Hunxho, Roddy Ricch, and Kodak Black in the future. As for the track "No Mercy," the rapper said it embodies his competitive nature and relentless pursuit of success, influenced by personal experiences of overcoming obstacles and being told "no." 
Crafting the tracklist for Speed Demon involved a meticulous process. Allcapskiel explained he fused the endings of tracks with the beginnings of the next, resulting in a seamless flow throughout the record. He also shared his personal favorites from the album, among which are "Covered That," "Nun To Prove," "Mirror," and "No Mercy." 
Continue to read the full interview below.
Crafting the 'Speed Demon': From Tracklist to Album Release
As a versatile musician skilled in production, rapping, and singing, how do you incorporate these diverse elements into your creative process? Can you share insights on your method for blending melodies, sampling, and exploring various genres?
Versatility is an attribute I value in an artist. So when I am creating I often find myself challenging myself to do something different from "last time." I never want to get stuck in a certain sound and I'm confident that what I make sounds good, no matter the genre. Getting in front of the right crowd at the right time is the hurdle.
In your recent release, "Credit Crash," you teamed up with Davincii. Could you share your experience collaborating with him and also mention any artists you're interested in working with in the future?
Working with Davincii was great. He is an up and coming musician like myself and for us to get the chance to collaborate was dope. We made something special with that track. In the future I will be keeping my eye on an Atlanta artist named Hunxho. Also Roddy Ricch, Kodak Black come to mind but I want to make music with anybody talented. It flows through me.
The single "No Mercy" exudes an unwavering pursuit of success and dominance. Could you delve into the mindset and personal experiences that shaped the creation of this powerful track?
I have been told "no" a lot in my life and it pisses me off everytime. And I'm one of the most competitive people that you will ever meet, so being told no just makes me want to force you to see the greatness and have to recognize it. And I will not be bashful then because I was given no quarter now. I've been taken advantage of by various people in my life and still I prevail and prosper. Nothing can stop me as God walks with me.
Visualizing Music: The Art of HipHop Music Videos
Let's discuss the creative concepts behind the visuals for "Credit Crash" and "No Mercy." How did you develop these ideas, and can we anticipate more video content from you in the coming months?
For "Credit Crash" we definitely thought that having the ATM would be a great feature just because it is an upbeat, get money song and also the name of the song. We also filmed in front of a sign that said snacks for obvious reasons. "No Mercy," we were looking for something grungier that showcased coming up from the bottom. And we wanted dark lighting because of the feel of the song. I love making content for the fans so stay tuned for WAY more music videos coming soon.
Your upcoming debut album, Speed Demon, explores universal themes such as love, drugs, life, friendships, and self-reflection. How did you approach these subjects in a manner that enables listeners to connect deeply and reflect upon their own decisions?
Speed Demon is about moving too fast in general, just in life. And in today's day and age I know we all feel that constant pull of society to do more faster and better. This album showcases that and gives the listener a choice at the end.
Personal Experiences and Mindset: The Fuel for Musical Creativity
The anticipated record consists of 15 tracks, including the singles "Credit Cash" and "No Mercy." Could you share some of your personal favorite songs from the album? Additionally, how did you go about determining the tracklist and choosing the album's title?
"Covered That," "Nun To Prove," "Mirror," and "No Mercy" are my favorite four tracks on the album and that was not an easy choice to make. For the tracklist, this is gonna sound weird but I played the end of tracks into the beginning of the next track to hear how it melded together. It took hours. As for the title of the album, I was sitting in bed on my hurt bae/bitterboy ish and it all came together why we get treated the way we do. It's because we rush headlong into things; we are Speed Demons.
"Allcapskiel" embodies a personal philosophy centered around leveraging your name and striving to become the best version of yourself. How does this mindset shape your approach to creating music and impact your artistic journey?
To live this life you must be bold. Bold enough to go against everyone telling you to stop, bold enough to not listen to those saying you are not good enough. Bold enough to try things even you would not and don't want to try. Bold enough to tell yourself not to quit. All of these traits produce a one of a kind talent in whatever field you endeavor in, mine just happens to be music.
Watch the videos for "Credit Crash" & "No Mercy" here:
Find all of Allcapskiel's links here – Follow him on all the channels
Artists also featured in this article