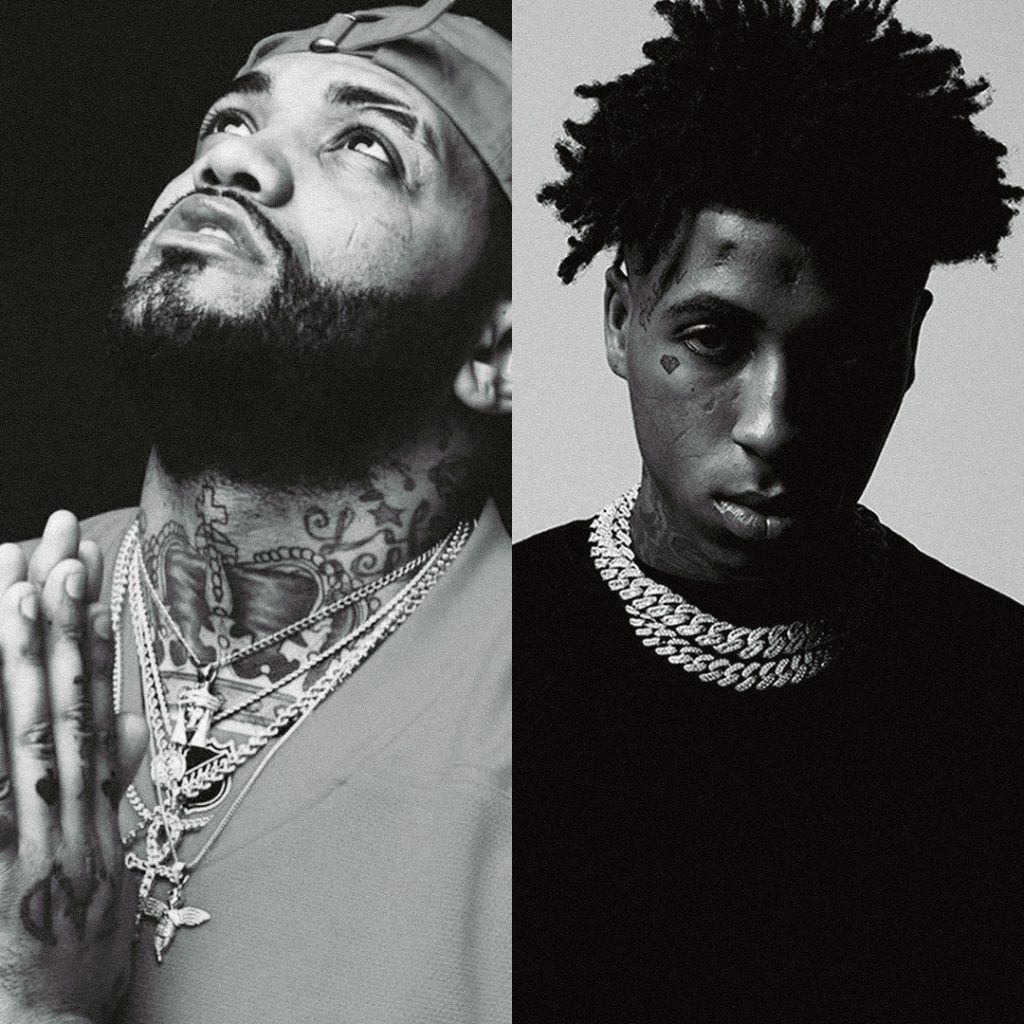 The world's most distributed music is hip-hop, in one of the most competitive fields, Joyner Lucas and YoungBoy Never Broke Again have leveled up the game with their new collaboration, "Cut U Off," the fiery fourth single off Lucas' anticipated album, 'Not Now, I'm Busy.' Echoing the sporting prowess of NBA's finest, the pair proves that in the league of lyrical agility, they're not just players – they're seasoned pros.
Both artists are no strangers to setting the rap court aflame, and "Cut U Off" serves as a testament to their compelling storytelling and unflinching bravado. At its core, the track is a ruthless commentary on the struggle of discerning friends from foes, maintaining personal tranquility amidst the drama, and disassociating from any 'sneaker-size' mentality, a sly jibe at those whose actions fail to measure up to their inflated egos.
Lucas initiates the proceedings with unfiltered candor and a fine rhythmic flow, leading us through a labyrinth of raw emotions. Meanwhile, YoungBoy Never Broke Again steps into the verse, delivering lines with a ferocious intensity. The collaboration gives the song an electrifying dynamic, a synergy akin to a legendary on-court partnership, making it a standout in the upcoming album.
In the arena of hip-hop, Lucas' upcoming album promises to be a game-changer, or as he aptly describes it to XXL, an "audio movie". With tracks like "Cut U Off," it's clear the rapper isn't holding back his punches. The storytelling within his lyrics can be likened to an enthralling game of hoops; the listener is never quite sure of the next move, making the journey all the more captivating.
The accompanying lyric video offers another facet to this evocative narrative, honing in on the raw emotion behind the lyrics. Similarly, the music video for "Broski," another track from the forthcoming album, directed by Lucas himself, is a potent exploration of friendship, success, and the corrosive effects of jealousy.
"So, whether you're a fan of the raw dynamism of rap or the exhilarating energy of NBA, "Cut U Off" is a track you'll want to keep on repeat. After all, as Lucas and YoungBoy Never Broke Again prove, there's nothing quite like a potent blend of street smarts, lyrical agility, and undeniable talent to keep us coming back for more.