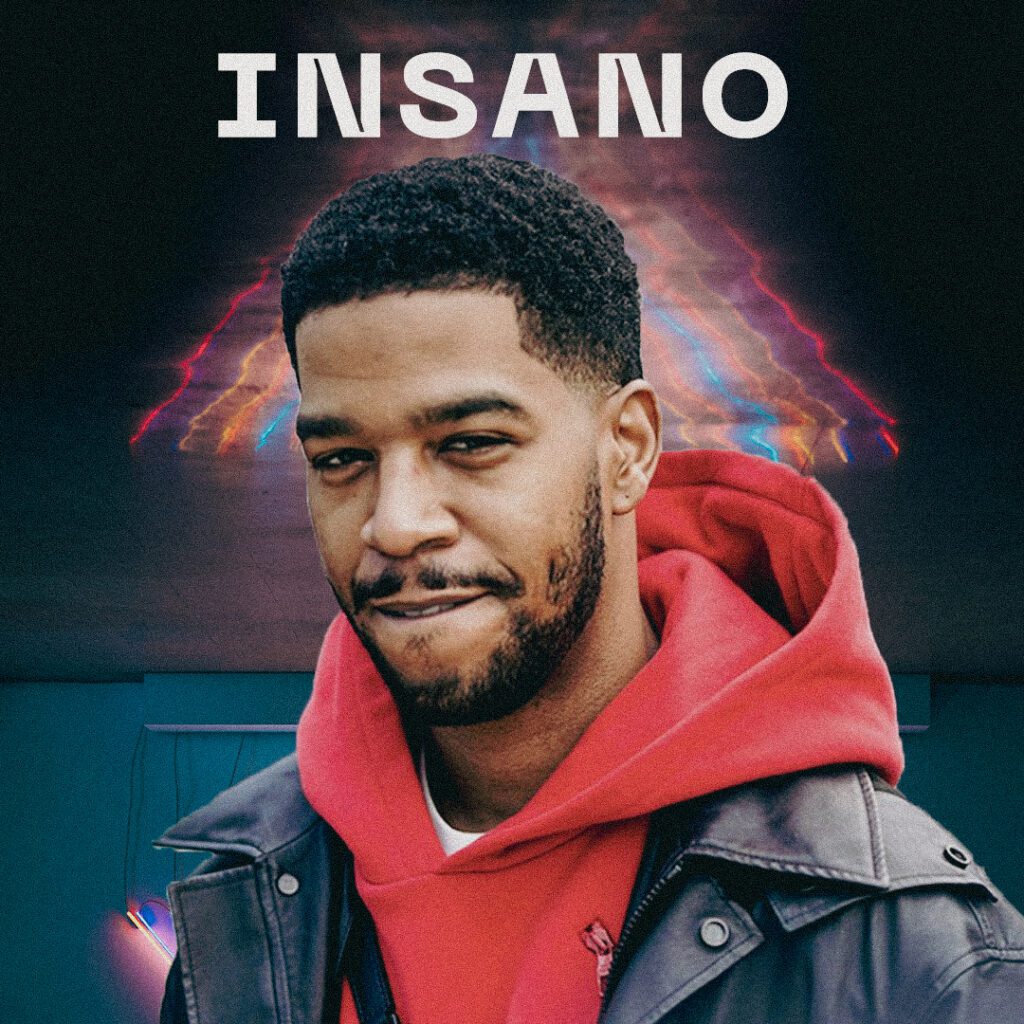 Kid Cudi gears up to drop his latest sonic masterpiece, "Insano." The musical maverick himself has been causing waves in the digital soundscape, and we've got the lowdown on all the juicy tidbits that have us eagerly awaiting the album's release.
Cudi recently took to his social media playground to spill the beans about his upcoming musical escapade. Dubbed "Insano," this album is promising to be an auditory rollercoaster that's bound to leave you craving for more. But wait, the excitement doesn't stop there!
This week 😌🙏🏾💕 https://t.co/bDQj752581

— The Chosen One (@KiDCuDi) August 14, 2023
In classic Kid Cudi style, he's got some tricks up his sleeve to make this release even more memorable. According to one of his cryptic tweets, the countdown to "Insano" madness starts this week. Can you feel the electricity in the air? Brace yourselves for a double whammy this Friday – the official merchandise drop and the opportunity to pre-save the album. That's right, it's not just music, it's a full-fledged experience!
Never said single this week!! Yall gotta really watch and listen to my video posts. 😩 I said the next single is comin soon, not this weekend. Something else happening friday, stay tuned https://t.co/hcJRfgU241

— The Chosen One (@KiDCuDi) August 15, 2023
Cudi, in a move that's as enchanting as his beats, spilled the beans on Instagram about what makes "Insano" tick. The man himself dished out the deets on the album's intricate composition and the myriad of inspirations that fueled its creation. It's like peeking behind the musical curtain and getting a glimpse into the artist's creative cauldron. Cudi's got an ace up his sleeve with a collection of "cool" samples that will have your head bobbing involuntarily. And hold onto your vinyl-loving hearts because this time around, you won't have to wait – vinyl and CDs are hitting the shelves on the same day as the digital drop.
And what's this we hear? A potential sneak peek at the tracklist? That's right, Cudi's got us hooked with the possibility of unveiling the tracklist later in the week. Oh, and don't even get us started on the cover art – there's more where that came from! It's like an evolving gallery of auditory and visual delights.
4 to be exact 😌 https://t.co/XIY1IMtmRR

— The Chosen One (@KiDCuDi) August 15, 2023
The rapper wasn't content with just teasing us with leaked features. He set the record straight, revealing that those leaked artists are just the tip of the iceberg. The deluxe edition of "Insano" is set to blow our minds even further with a whole array of additional featured artists. Yep, deluxe edition confirmed!
The countdown points to a grand unveiling on September 15. Cudi's not here to play games, and he proved it with a sassy clap back to a doubtful listener. The anticipation is palpable, and we're ready to bask in the glory of "Insano."