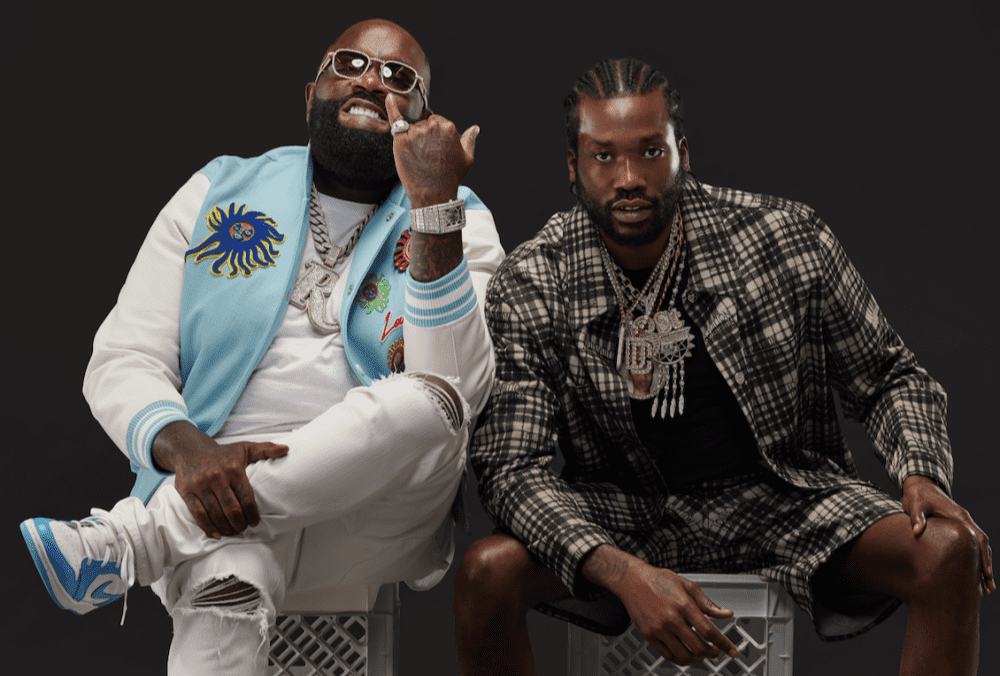 Rick Ross and Meek Mill, the dynamic duo of Maybach Music Group, have rejoined forces for a sizzling new track titled "SHAQ & KOBE." In this latest musical endeavor, the seasoned rappers delve deep into their craft, showcasing their unparalleled rap skills.
The song paints a vivid picture of their opulent lifestyles and reflects on the journey that led them to this point in their lives. Meek Mill kicks off the track with powerful words, "Niggas wanna see you lose when you're makin' moves (Moves)/We bringin' tools in any rooms, we tryna break the rules (Rules)/Niggas is haters, they ain't goons, we tryna make them fool (Fool)/I never thought I'd make the Forbes before I make the news (Never)."
Accompanying this lyrical masterpiece is a visually stunning music video, set in Rick Ross' luxurious hanger for his Gulfstream 550, adorned with a fleet of cars and beneath a bridge, surrounded by their entourage. The video perfectly complements the swagger and style of the track.
During an Apple Music 1 interview with Ebro Darden, the duo made a big revelation. Along with the release of "SHAQ & KOBE," Rick Ross and Meek Mill excitedly announced their upcoming collaborative album, Too Good to Be True. While an official release date is yet to be unveiled, Ross assured fans that the project is on its way, promising it will drop "ASAP."