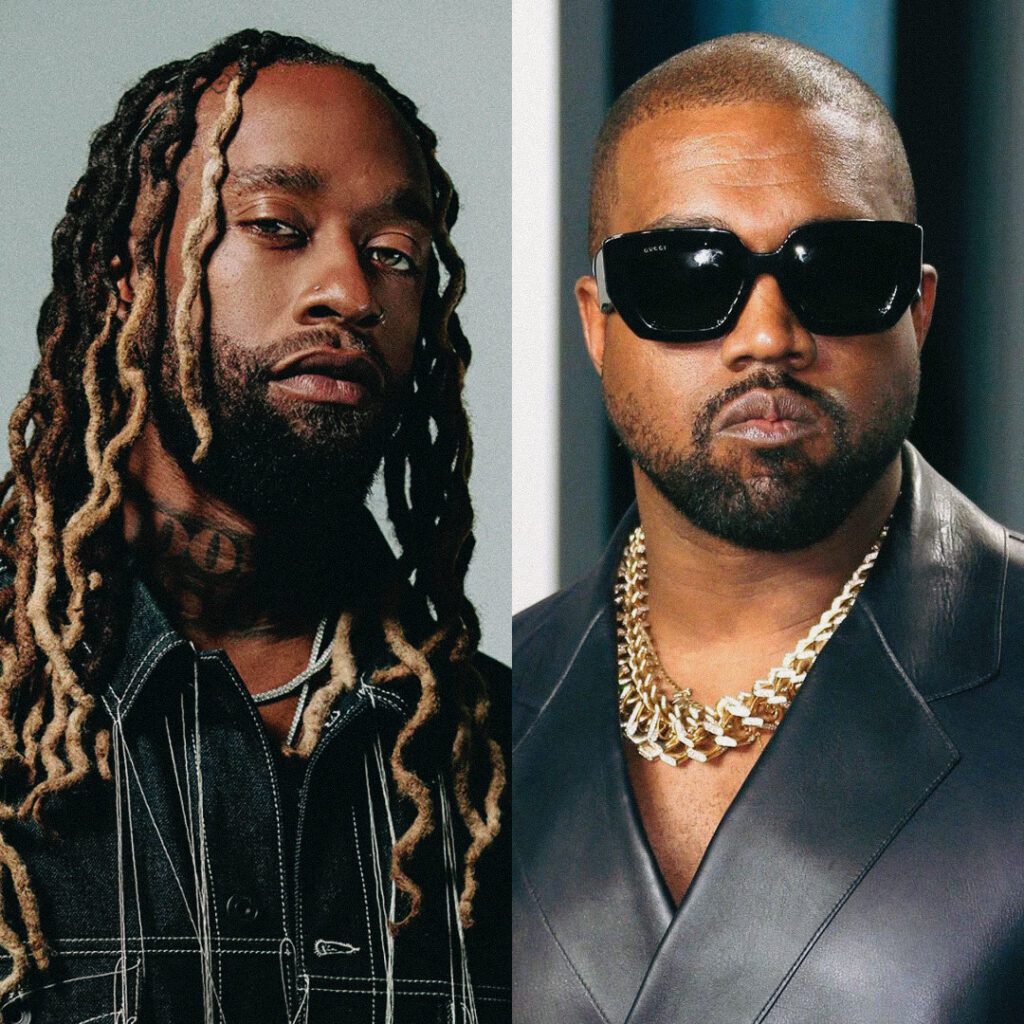 Kanye West and Ty Dolla $ign are gearing up for a monumental concert in Italy to celebrate their upcoming collaborative album. According to Billboard, the dynamic duo is orchestrating a grand event expected to rock the RCF Arena in Reggio Emilia on October 27. This expansive venue, with a staggering capacity of 100,000 attendees, promises an unforgettable experience for fans.
While the concert's location is yet to be officially confirmed, the anticipation surrounding their joint LP is already reaching a fever pitch. Initially slated for release on October 13, the album is now set to drop in the upcoming weeks. Kanye West and Ty Dolla $ign are diligently working to secure a distributor for their highly awaited musical masterpiece.
Recently, a tantalizing glimpse into their collaboration surfaced on social media, showcasing the artists previewing fresh music in Italy. Prior to this, Ty Dolla $ign surprised a nightclub audience in Geneva, Switzerland, with unreleased tracks, sparking waves of excitement among fans.
For Kanye West, this venture follows his 10th studio album, Donda, a 27-track magnum opus featuring collaborations with industry luminaries such as JAY-Z, Vory, Westside Gunn, Conway The Machine, and more. Donda soared to the top of the Billboard 200, earning Kanye his impressive 10th No. 1 album and subsequently receiving platinum certification. Since then, he has teased fans with an unfinished version of Donda 2 and contributed to projects from artists like Pusha T, Future, DJ Khaled, and Fivio Foreign.
Ty Dolla $ign, on the other hand, graced his audience with his solo project, Featuring Ty Dolla $ign, in 2020. In the following year, he collaborated with dvsn for Cheers to the Best Memories, an album boasting 11 tracks and featuring guest appearances from YG, Rauw Alejandro, and the late Mac Miller. The excitement only grew when he joined forces with Chris Brown for the hit single "Motion" in June, showcasing his versatility and musical prowess.
As the anticipation continues to build, fans eagerly await the groundbreaking collaboration between Kanye West and Ty Dolla $ign, promising a musical experience that will be nothing short of extraordinary. Stay tuned for more updates as these two musical powerhouses prepare to set the stage ablaze!