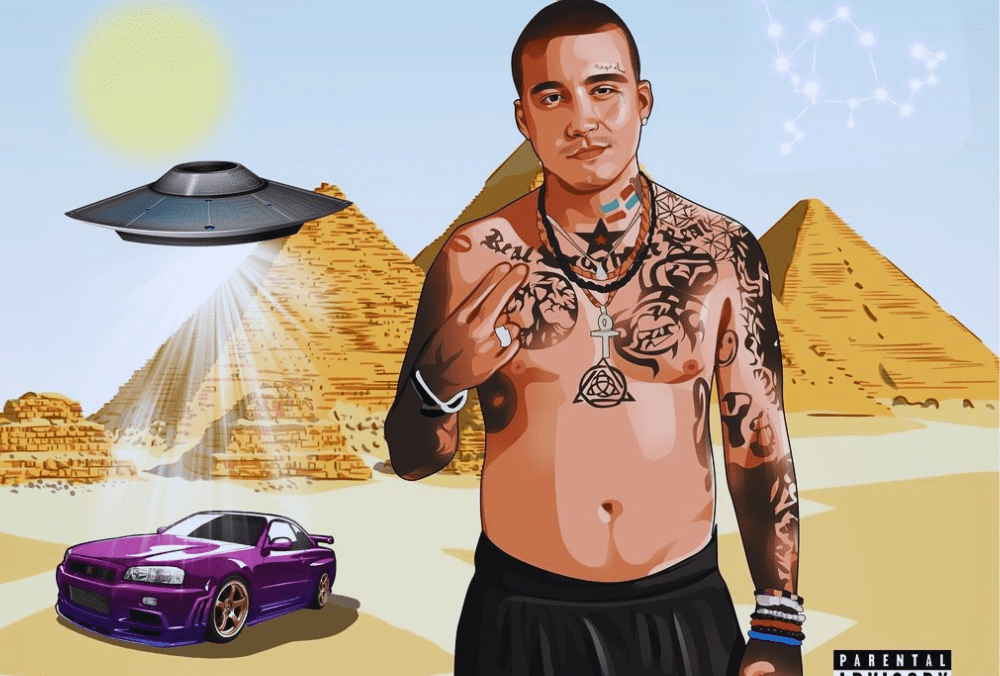 Hip Hop artist Jordan Gutierrez, professionally known as Tu Forty, recently shared his otherworldly album The Return. We've had the chance to speak with the Miami native, who gives an in-depth description of the creative process of his latest LP and how his sound has evolved over the years.
Tell us more about it, what inspired you to record this new collection?
The knowledge of the truth, The Anunnaki, & myself . It just came to me spiritually, it took a lot of alone time, and high concentration span of studying our ancient history and where we really come from, and the truth to the lies we live in today. Also I've actually seen what you know as a "ufo" , they're actually called a "vimana"!
What is your favorite track from the LP and why?
Code. It speaks for itself lol, I made that track in 30 min. I had super fun with it , it sticks to the true nature of the code that I'm delivering to the masses , & it's different from the flow to the beat and what I'm talking about. Everything is all but a code!
What is the main difference in terms of creative process and artistic maturity between your 2017 album The Unknown and The Return?
The unknown was actually me trying to find myself. I recorded and engineered all my music off both albums , so to see the sound quality change and the vocabulary change including the intellect from The Unknown to The Return sincerely makes me proud of myself! I saw complex growth and an understanding of who I am now to be able to create and produce and deliver The Return!
Looking back, what sparked your desire to start rapping at the very young age of 8 years old?
I would see my cousin and my ex step dad always rapping and freestyling to instrumentals for fun, I always saw it as fun and competitive and I enjoyed it that's when I asked my mother to buy me a dictionary and thesaurus because I wanted to write down and rhyme words that many people don't use. "Irrepressible" was one of my first big words!
What is your most memorable moment since the launch of your music career?
This is my most memorable moment because this is the REAL start to my music career , I'm not a local artist anymore so this is a huge step for me to actually take action and invest in myself.
How would you define your own sub-genre?
Extraterrestrial, universal, and an intergalactic tone! bringing you back to knowing how the world used to be through ancient knowledge of sound and rhythm!
What artists have influenced you the most? How do these influences translate into your own approach or style?
I got part of my Name "TU" from 2pac and 240 from the car I built and had a deep passion for drifting and racing the "Nissan 240sx" to create my artist name I have now "Tu Forty". In the beginning Wu Tang & 2pac influenced me with the story telling , and poetry within their music , 50 cent influenced me with the aggressive sound , and lil Wayne influenced me on becoming more creative and versatile with my music! At one point I had to stop listening to them and isolate myself from listening to other rappers to focus on creating my own sound because I sounded too much like them. That's how I caught my own sound. It was hard and tiring & took a lot of dedication but it was all worth it
What's next for Tu Forty?
Staying happy, focused and determined. Be on the lookout for my new music coming soon! I plan to make some videos and get on the radio soon!
Listen to the full album here: