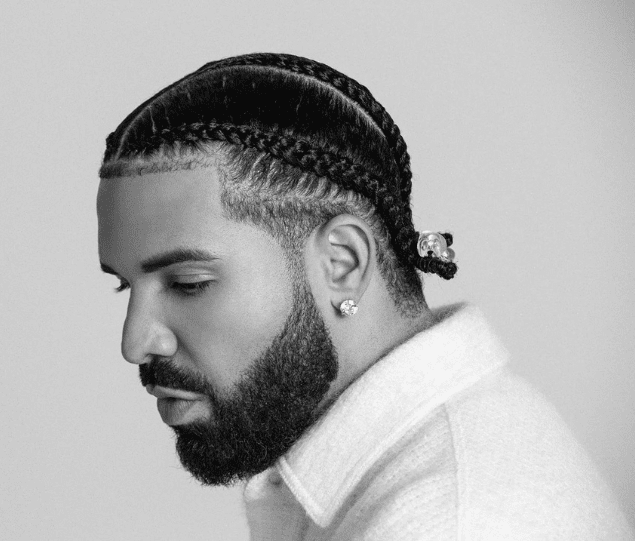 Brooklyn's Barclays Center was buzzing with excitement as Drake made a jaw-dropping revelation during his latest "It's All A Blur" tour stop. The acclaimed artist sent his fans into a frenzy by dropping a tantalizing hint about his highly anticipated studio album, "For All the Dogs," on the brink of release.
In a moment that ignited a wave of excitement, Drake shared, "I got a freestyle dropping tomorrow. I got an album coming in, like, I don't know… a couple of weeks or some s**t." The news quickly spread like wildfire, setting social media ablaze with enthusiastic anticipation on the night of July 20.
Adding fuel to the speculation surrounding the album's imminent release, Twitter also erupted with reactions to images of the Grammy-winning artist leaving his hotel donning a canine mask. The enigmatic imagery only intensified the excitement among fans.
While the exact release date of "For All the Dogs" remains vague, Drake had earlier revealed his commitment to delivering consistent music. During a previous concert in Chicago, he made it clear that lengthy hiatuses weren't his style, stating, "There's no three, four, or five-year break for me. I see you out here, enjoying summer — I've got to deliver!"
True to his word, the Toronto rapper has been balancing a rigorous schedule for the "It's All A Blur Tour," which is set to run until October. Even amidst his busy tour, he's proving his prolific nature by preparing to drop his highly anticipated album, following up on his successful collaboration with 21 Savage, "Her Loss."
Drake's relentless pace of production is evident, given his recent surprise dance LP, "Honestly, Nevermind," and his sixth studio album, "Certified Lover Boy." It's clear that the artist's creative drive knows no bounds.
Additionally, the "Search & Rescue" rapper had another exciting announcement for his fans. He recently revealed the forthcoming release of a poetry book titled "Titles Ruin Everything," teasing that his new album was conceived as a companion piece. A clever quote from his song "Headlines" playfully teased fans on his website, reading, "They say they miss the old Drake. Girl, don't tempt me."