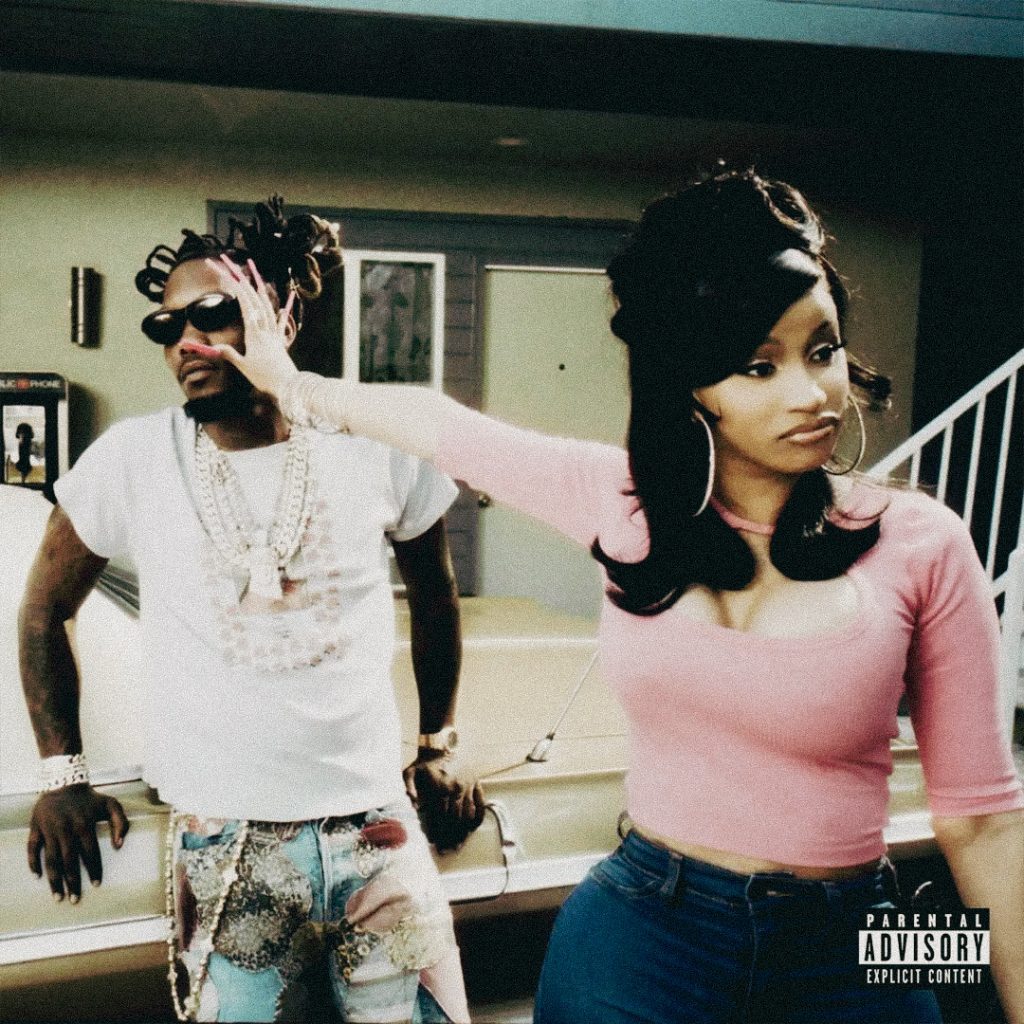 Get ready to turn up the volume because hip-hop power couple Cardi B and Offset are teaming up for a highly-anticipated new song titled "Jealousy." The news of their musical collaboration has set the internet on fire, with fans eagerly counting down the days until the release of Offset's upcoming album.
Taking to their Instagram accounts, both Offset and Cardi B shared the captivating cover art for "Jealousy," announcing that the track is slated to drop this Friday. The excitement surrounding the song is already through the roof, and fans can't wait to experience the magic that ensues when these two talents come together.
But what's truly set the teaser on another level is the appearance of none other than renowned actress Taraji P. Henson in the music video snippet shared by Cardi B. The short clip showcases Cardi and Henson engaged in a dramatic exchange, delving into the sensitive topic of infidelity. However, just as the conversation starts to unfold, it gets interrupted by a knock on the door from none other than Offset himself, adding an unexpected twist to the storyline.
The premise of the music video has sparked intense curiosity among fans, especially given the recent rumors and drama surrounding Cardi B and Offset's relationship. Last month, Offset made a now-deleted claim on social media, accusing Cardi B of past infidelity. However, Cardi swiftly addressed the issue during a candid Twitter Spaces session, vehemently asserting her loyalty and commitment to her relationship, shutting down any doubts.
This isn't the first time the couple's relationship has faced public scrutiny. Back in 2018, a video emerged showing Offset in a compromising situation with another woman, sparking controversy and discussions about how Cardi B would handle such incidents. The rapper, known for her unapologetic nature, stood her ground and made it clear that she would make decisions about her relationship on her own terms.
Despite the ups and downs, Cardi B and Offset have displayed resilience in their relationship and have been spotted enjoying each other's company at various public events. Now, with the addition of Taraji P. Henson in the "Jealousy" music video, the anticipation for this dynamic collaboration has reached an all-time high.