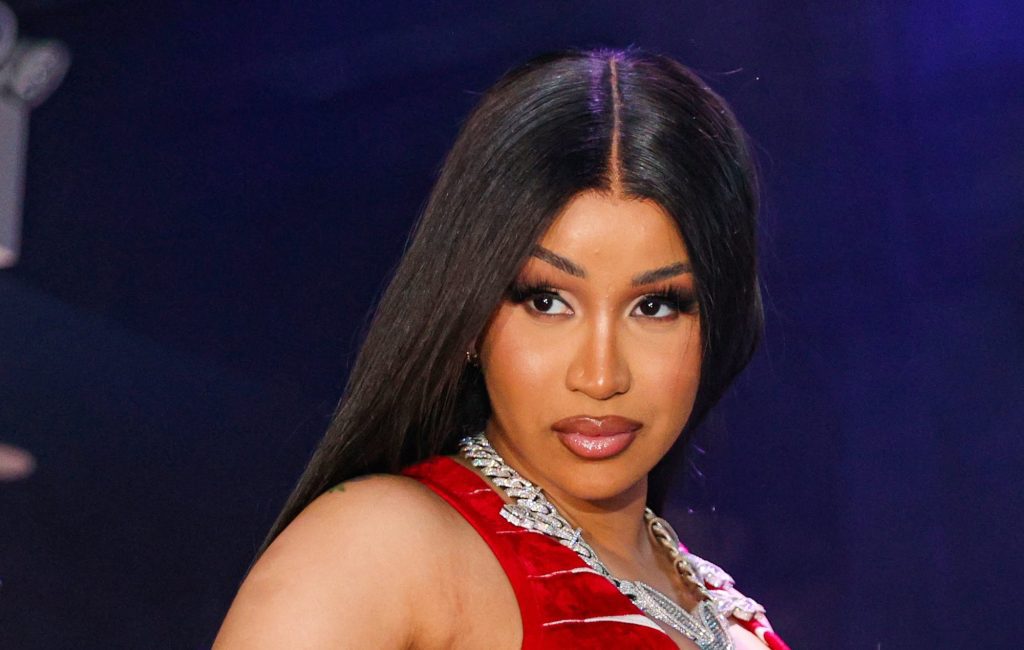 Las Vegas sizzled with excitement over the weekend as Cardi B took the stage at Drai's Nightclub for a highly anticipated performance. However, the event took an unexpected turn when an irate audience member disrupted the show by splashing a drink at the Grammy Award-winning artist during her rendition of the hit track "Bodak Yellow."
Caught on video footage, Cardi B swiftly dodged the liquid shower and, undeterred, retaliated by hurling her microphone at the offender, while shouting what seemed to be "jealous a** b**ch!" Security promptly escorted the disruptor out of the venue, allowing Cardi to reclaim the mic and resume her interrupted performance.
However, the repercussions didn't end there. According to TMZ, Cardi B is now a suspect in a battery case, as the woman who was hit by the object thrown from the stage sought out Las Vegas Metro PD the following day to report the incident. It remains unclear whether she confessed to instigating the altercation by throwing the drink at the rapper, but it's apparent that the mic toss may not go unpunished.
Despite the disruptive moment during Saturday's event, Cardi B made a resilient return later that night, donning a striking yellow fringe dress. In her signature playful style, she humorously declared, "You know what I need? A very classy, educated woman. You know what I want? The sluts, b**ch! Hahaha!"
The incident didn't halt Cardi B's momentum as she continues to ride the wave of success from her latest single, "JEALOUSY," a collaboration with her husband, Offset. The song's music video paid tribute to the film Baby Boy, drawing parallels to the tumultuous relationship between characters Jody and Yvette.