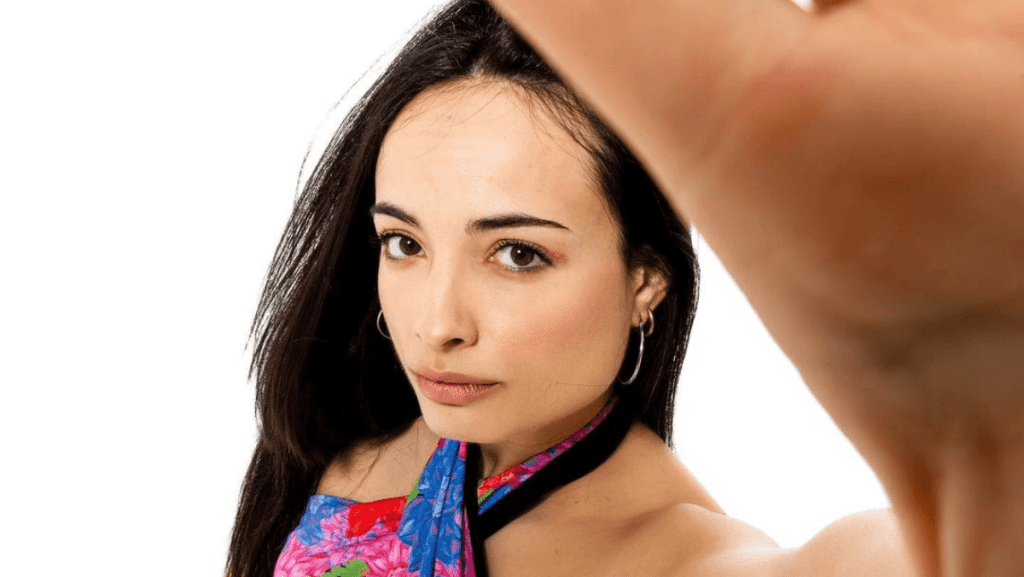 Singer-songwriter Emily Litta's seasoned voice and fresh perspective on one of the most overlooked issues of social media brings back old-school pop vibes with her latest single "Messy." She shares an enticing song that shows exactly how "messy" things can get when our ego is involved, and we've had the chance to interview the promising artist!
Congratulations on the release of your new single "Messy"!
Tell us more about it, what inspired you to record this new single?
Thank you so much!! 🙂 Messy speaks about the world of social media and that very fragile balance between loving the attention and the invasion of privacy that comes with it. I think it's hard to navigate it, especially if you're in a relationship. Deciding to let people in and showing bits and pieces has its pros and cons for sure. But at the same time I wanted to make a track that was confident and sassy. "if you wanna watch my stories and make assumptions about my life, go ahead I'll just put on a show for you!"
Where did your love for old-school pop stem from?
I remember every Sunday my dad would take me shopping at a record store and I would only get to choose one CD per week. One week it was JLO , the next it was Janet Jackson etc. but my very first one was "Get Busy" by Sean Paul.I guess I grew up with a lot of MTV and a lot of old school tunes and that translates into the type of beats and samples that I like to play with in my music.
What drove you to choose a music career? Did your surroundings growing-up helped shape your decision?
My nonno was a crooner in the 50s in Italy and they used to call him Frank like Frank Sinatra. He was definitely my biggest fan. My parents have awesome music taste too so that helped.. one day I just picked up a guitar and figured I could write my own tracks. I studied business though, just in case this dream of mine doesn't work out
How does it feel to come from three different cultures?
I love being a mix of different cultures, you get the best of both worlds. Sometimes I feel very Italian and other times my Kiwi/ British side comes out. I have three passports! Honestly most of the time people have a hard time pinpointing where I'm from and I kind of like it.
What is your most memorable moment as an artist?
I have so many! One of the best feelings is hearing your ideas translated into a final product that people can listen to on their way to work and hopefully relate to in some way. Being an artist is a rollercoaster of ups and downs so whenever something clicks and works , it's like a confirmation that all the hard work and dedication wasn't just a silly dream but is becoming a reality.
What is your favorite song of the moment?
"Tears in the club" by FKA Twigs has been on repeat ahaha it's such an interesting track , it's like sad pop made for dancing. I love it
What artists have influenced you the most?
I wanna say John Mayer. He really taught me songwriting and helped me with my lyrical abilities…The Doobie Brothers influenced the type of chords I love, Daft Punk is up there as a big inspo too.
Since "Tomboy" dropped in 2017, how did your sound evolve?
A lot !! My music taste has always been super varied and this makes it really hard for me to just fit into one genre. I'm so excited for you to hear what's coming after Messy, it's gonna sound very different! I'm super close to Tomboy because it was my first ever track but I've definitely moved on from it artistically.
What's next for Emily Litta?
New tracks coming out soon so keep your eyes peeled :). I'm also trying to become a TikTok star, I'll let you know how that works out!
Thank You!
Emily Litta: Instagram – Spotify – TikTok – Soundcloud